As we prepare to step into a new year, our minds naturally turn toward the raft of new reads that will be soon hitting our desks!
If, like us, you get completely overwhelmed by the sheer number of incredible Christian books there are out there, you've come to the right place. We've asked our editors here at Christianbook to round up some of the books they think will excite our readers this year!
Included in this list you'll find much-anticipated books by well-known Christian authors alongside some upcoming authors and debut releases you might want to keep on your radar.
It was certainly difficult to limit ourselves to just ten books, so if you want to peruse some of the releases coming to our shelves in 2022, click here.
Now, let's dive into the books we think you'll be turning the page on in the new year…
Releases January 11, 2022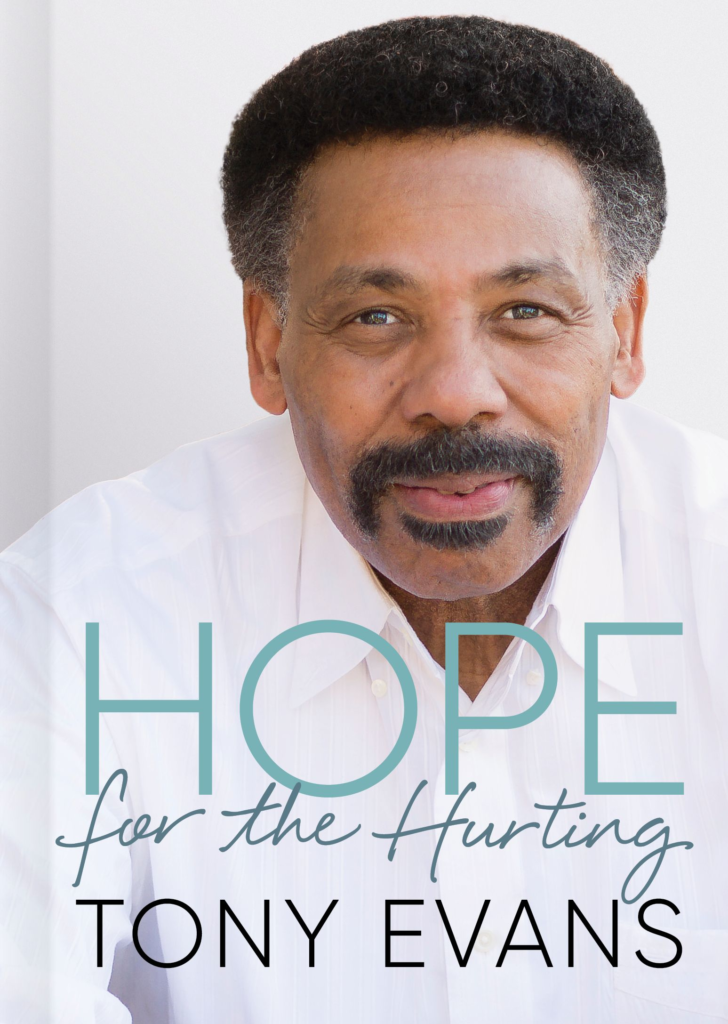 Life can be difficult.
We all face our own challenges and difficulties in our lives – health issues, financial disasters, a broken relationship, loss of a loved one to name a few. During these difficult times it can be hard to find hope.
Dr. Tony Evans, bestselling author and pastor, understands this well. In a span of less than two years, he lost many close relatives, and both his daughters received cancer diagnoses. In the wake of this pain, Dr. Evans had to lean deep into his faith and practice his beliefs at the deepest levels.
He was reminded that while God's Word doesn't promise us a life free from pain and trouble, it promises us something else… someone else. Someone who will walk with us through all of life's trials and troubles.
There is hope for the hurting: His name is Jesus.
Releases February 1, 2022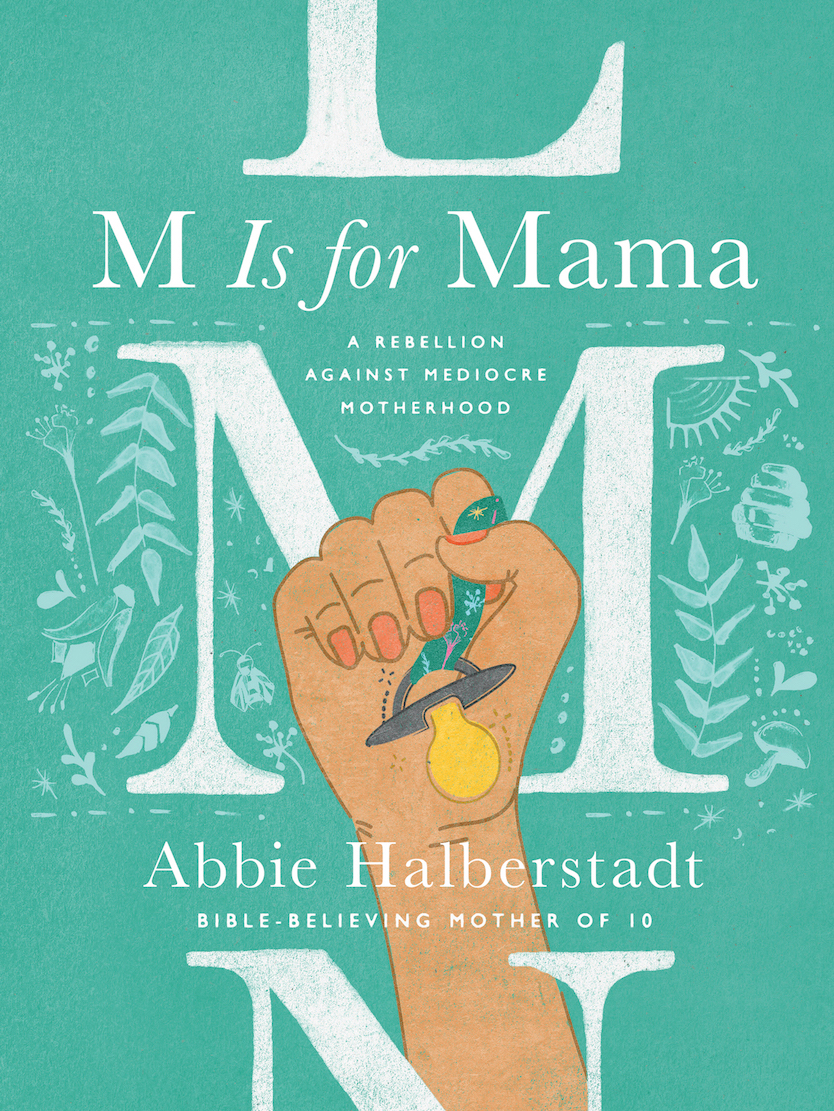 Are you a mama in the trenches? Looking for encouragement? This is the book for you!
Mama of ten, Abbie Halberstadt aims to help women live up to the awesome responsibility of motherhood without settling for mediocrity… or losing their minds in the process.
This colorfully illustrated guide is full of scripturally sound strategies seasoned with humor to help you embrace the challenges of motherhood, deepen your commitment to parenting, and raise your children in God's grace and to his glory.
Get ready to realize just how worthy you are of the awesome responsibility God has given you!
Releases January 25, 2022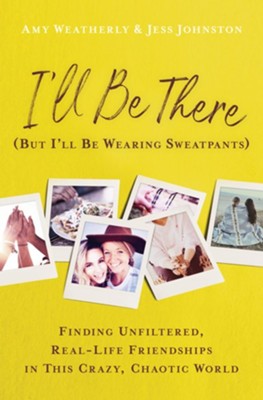 Have you ever wondered why it is such a struggle to make and maintain friendships as an adult? You can be sure you aren't alone!
While we are more connected than ever through social media, stats actually show the number of Americans who claim to have no close friends has drastically increased over the last few decades.
Amy and Jess, creators of the popular online community, Sister, I Am With You, share an easy-to-follow road map to the place we all want to be – standing beside other women who see us, know us, and love us for who we truly are.
In I'll Be There (But I'll Be Wearing Sweatpants), they share real-life vulnerability alongside "I've been there too," wisdom to show you just how much you deserve a community of loving, supportive, there-for-you friends.
If making lasting friendships is a priority for you – this is your go-to guide!
Releases March 1, 2022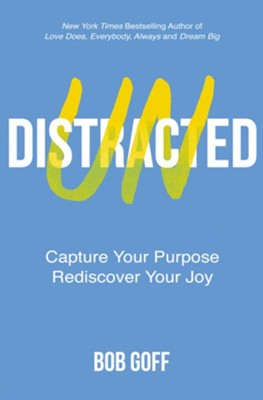 The always-inspiring Bob Goff is back with Undistracted, a book that aims to help us get back on track so we can live our lives with real purpose and joy!
Life is full of distractions, little ones and sometimes, not-so-little ones. Often we find these distractions can cause us to drift off course and to lose sight of what is important to us. But in this book, Goff wants to reassure readers that they can harness today's distractions, and, by following Jesus' example, and find focus.
Through inspiring and entertaining stories, Goff show us what it looks like to live a beautiful and purposeful life rather than drifting aimlessly from one season to the next.
The perfect read for those who want to ensure their eyes are fixed on Jesus in all circumstances!
Releases January 25, 2022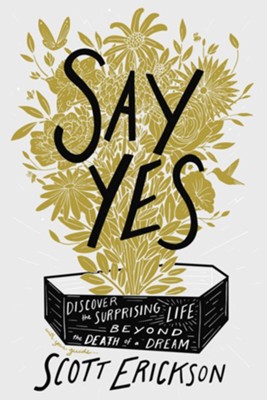 Have you recently experienced a setback? Or perhaps you are feeling a little disappointed with how life is turning out? Scott Erickson is here to tell you… don't lose hope!
In Say Yes, Erickson wants to remind us that our darkest moments are sometimes doorways to a deeper, more joy-filled journey. A journey that will help us recover who we are, why we're here, and why the future is full of possibilities… if we just say yes!
Through his story, Erickson wants to help you learn how to reawaken your deepest desires, disempower for your greatest fears, and identify the destructive narratives holding you back.
Get ready to say yes to what lies ahead today!
Releases February 22, 2022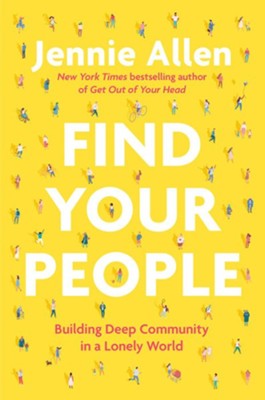 Back on the topic of creating your community, we have the latest release from the wonderful Jennie Allen, Find Your People.
In this book, Allen explores the epidemic of loneliness – a very real issue that has taken hold as many of us hide behind emotional walls because we're either too busy or because relationships feel risky. But we are meant to live known and loved.
Throughout the book, you'll read fascinating insights from science and history, timeless biblical truth, and vulnerable stories from Allen's own life to help you dive into the deep end and experience the full wonder of community.
Loneliness doesn't have to be reality… get ready to play, engage, adventure, and explore – with others!
Releases March 8, 2022
Are you living with a "mission impossible" mindset? Tebow wants to help you replace that outlook with total confidence!
Tim Tebow believes that the secret to a truly meaningful life is not more comfort or ease, but recognizing the clear, unique mission that God has set before you. Having a focused sense of your personal, God-given significance will bring you a lasting sense of purpose.
That's why Mission Possible aims to help ignite a spark in your life! Wherever you are, whatever your work, you can find God's purpose for your life. Accomplish the mission that you have already been called to and equipped for.
It's never too early and it's never too late to start living a mission possible life!
Releases April 12, 2022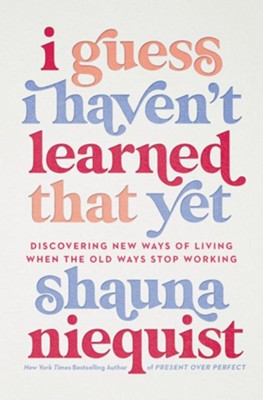 What happens when everything we've been clinging to falls apart? Shauna Niequist invites us to follow along her journey to understand grief, reshape faith, and practice courage when all she wants to do is hide.
Just after her fortieth birthday, Niequist found herself in a season of chaos, change and loss unlike anything she'd ever experienced. She discovered that many of the beliefs and practices that had been useful up to that point no longer worked.
I Guess I Haven't Learned That Yet is a journey of both unlearning what is no longer helpful, embracing curiosity, and accepting the unknowns of midlife, heartbreak, and chronic pain. Niequist writes with characteristic candor and grace about the challenges and delights of a move from the Midwest to Manhattan, and also the challenges and delights of releasing our expectations for how we thought our lives would look.
This is a book about learning how to live in a new city, learning how to get back up, and learning how to trust God's goodness in a deeper way. It's certainly one we don't think you'll want to miss.
Releases March 1, 2022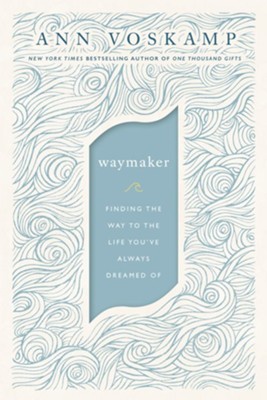 Find yourself facing repeated roadblocks in a disorienting world? Bestselling author, Ann Voskamp is here to remind us that God is always at work creating the life of our dreams, often through ways we never would have dreamed for ourselves.
In WayMaker, Voskamp reveals how God is present in the totality of our lives, making a way through whatever heartache, grief, suffering, or obstacles we face. Through Him, our road will lead us to arrive exactly where we always hoped it would, though maybe not in the way we imagined.
We can encounter the WayMaker in surprising ways and begin to see Him not only making poetry out of pain but working in every miraculous detail of our lives.
Even now, the Way is making the way to walk through waves and into a life more deeply fulfilling than our wildest dreams!
Releases January 25, 2022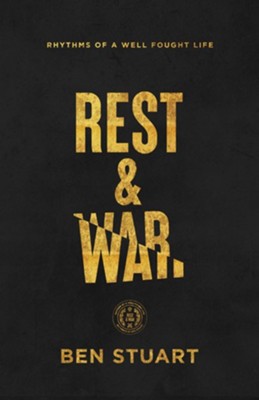 Is your focus frequently scattered or misdirected? Does this leave you full of self-reproach? Ben Stuart wants you to ditch that destructive thinking!
Rest & War is a field guide for the spiritual life offering biblical and practical guidance that will help re-establish Christ as King of your heart and achieve God's purpose for your life. You'll learn methods that will help you to overcome sin's strategies; overpower personal shortcomings; optimize time, energy, and resources; and more.
Most importantly, you'll be reminded that God has called you into the good fight of life – step into it boldly, strategically. Flee evil and pursue intimacy with your Creator. Uproot what is broken and cultivate what is life-giving. Make war on what is destructive, and rest in the God who loves you.
Are you ready to walk elegantly through the battlefield of life?
Are you a fiction lover? Keep an eye out for an upcoming post about the most anticipated Christian fiction books coming in 2022!

(Visited 2 times, 1 visits today)