What could be better on a cool, fall day than cozying up with a blanket, a mug of something warm and a really good read? There's absolutely nothing we love more!
But, with so many new releases out there, it can be hard to figure out what to read next. Here at Christianbook, lots of new books hit our desks every week, so we wanted to round up some of our top picks in new fall fiction. Whether you love a suspense, a romance, or a historical novel, you're sure to find something to read on this list…
Don't forget that mug of hot chocolate!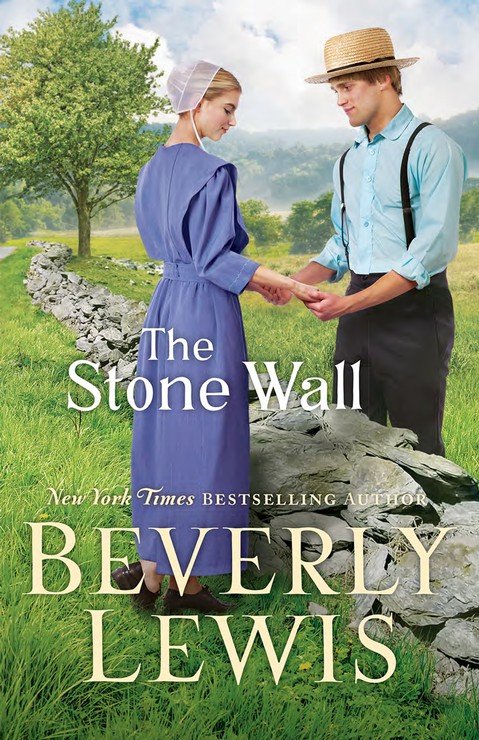 What would fall be without another brilliant Amish fiction release from Beverly Lewis?! Featuring love and loss, new starts and heartbreaks, The Stone Wall will not disappoint long-time fans or Amish-fiction lovers. It will certainly touch those of you who have experienced a loved one suffering with Alzheimer's.  In The Stone Wall, readers are introduced to Anna, a women who is eager to begin a new chapter in her life as a Lancaster County tour guide in the area where her Plain grandmother once stayed. Anna wishes she could talk with her grandmother about those days, but the elderly woman suffers from Alzheimer's.
Eager to see Anna settle in, Martin Nolt, a handsome Mennonite takes her under his wing. As she finds her feet, Anna is moved to volunteer at a retreat for children with special needs where she strikes up a friendship with Gabe Allgyer, the Amish widower who manages it. Anna begins to grow close to the two men and ultimately finds herself faced with a difficult choice. Will Anna find true love? Will she find out about her grandmother's past in Lancaster County? You'll have to pick up The Stone Wall to find out!
Is a gripping, suspenseful read more your style? Love turning the pages on an adrenaline pumping read into the early hours of the morning? Colleen Coble's Two Reasons to Run is the perfect book for you this fall! In this second book of The Pelican Harbor Series, we once again follow Police Chief Jane Hardy who is still reeling from the scandal that rocker her small town after she took over from her retired father. She is finally reunited with her presumed-dead fifteen-year-old-son and his father, Reid Bechtol… but the drama isn't over just yet.
A murder on board an oil platform exposes and environmental terrorist's plot to flood the bay with crude oil, forcing Jane and Reid to put their feelings for each other aside and work together. When the life of Jane's son, Will is put on the line, their working together becomes all the more important. Can they overcome the ghosts of their past to save the bay… and their son? Phew! Reader, this book has it all – lots of suspense, drama and of course some romance. We think you'll have this book read in record time!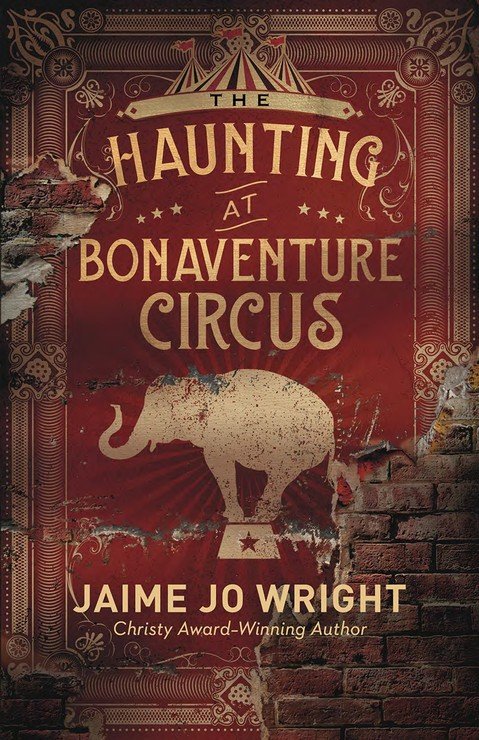 Oh, we do love a good read that spans the decades! Jaime Jo Wright, the author of bestselling book The House on Foster Hill, returns with her new page-turning read, Haunting at Bonaventure Circus. Partly set in 1928 and partly set in the present day, this book will keep you guessing right until the very end as you're transported to a small town with a dark history. Readers will meet Pippa Ripley, a woman trying to search for her roots at the Bonaventure Circus in the roaring twenties. Along the way she uncovers a serial killer is afoot on the circus train and finds herself directly in his path.
Back in contemporary times, we meet Chandler Faulk, a real estate project manager who is tasked with deciding whether the old circus train depot should be torn down or preserved for historical purposes. However, Chandler gets much more than she bargains for when she uncovers the abandoned train depots dark past!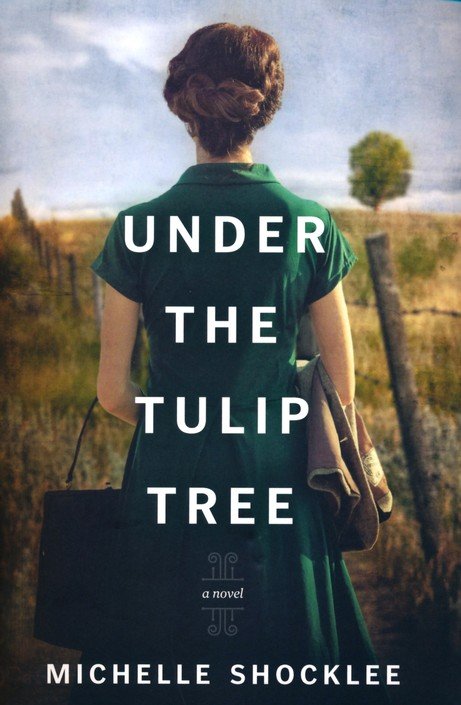 Set during the Great Depression, Under the Tulip Tree is the perfect fall read for any of you out there who love a good historical read. Sixteen-year-old Lorena Leland has always dreamed of living her life as a writer – but when the stock market crashed in 1929, her dreams feel so far away. Her father at his lowest turns to the bottle, her sister is married to a gambler, and Lorena is an unemployed newspaper reporter.
Eager to be working, Lorena accepts a position interviewing former slaves. It's on this job her life is changed by hearing the story of Frankie Washington, a 101-year-old women whose honest yet tragic past captivates Lorena. She is shocked by all the woman has endured in her lifetime – especially since her own ancestors owned slaves. But will this bond of respect, admiration, and friendship be broken by a revelation no woman sees coming? Under the Tulip Tree will have you feeling all the emotions and will certainly stay with you for long after you've turned that last page.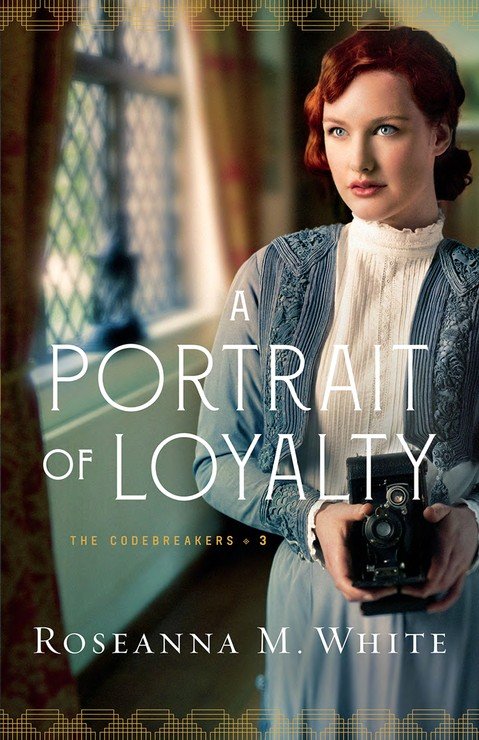 We're really feeling our historical fiction reads this fall! Adding to our list of reads that will transport you to another era is A Portrait of Loyalty by Roseanna M. White. In this book, we meet Zivon Marin, a man who was one of Russia's top cryptographers until the October Revolution tore apart his world and forced him to flee to England. Here, his world collides with Lily Blackwell, a woman who sees the world best through the lens of a camera. A friendship blooms that soon takes over their hearts… but both have secrets they are unwilling to share. When Zivon's loyalties are called into question, proving him honest is about more than one couple's future dreams – it becomes a matter of ending the war. There's suspense, intrigue and romance – the perfect combination for a thoroughly enjoyable read.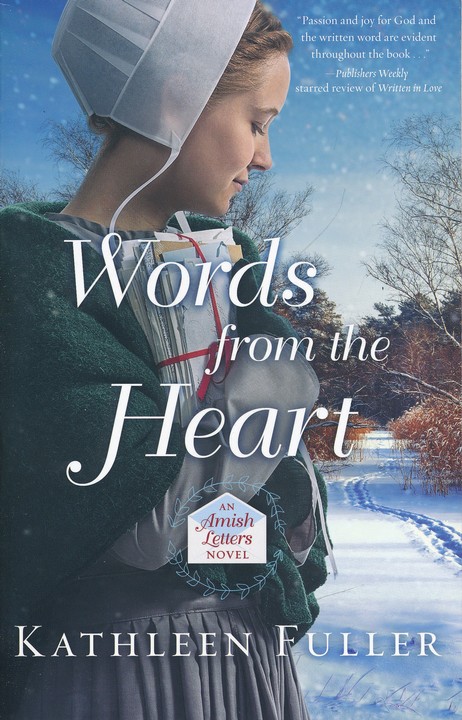 Here's another book for you Amish fiction lovers out there! Words from the Heart is the third book in the Amish Letters series by bestselling Kathleen Fuller. Ivy Yoder knows it's time to let go of the idea she will one day marry John King – she hasn't heard from him in over a year. Left feeling humiliated as one of the oldest single women in her Amish community, Ivy finds a welcome distraction when Cevilla asks her to help clean out an attic.
Cevilla also requests her nephew, Noah, to help clean out the attic. As Noah and Ivy work side by side, they come across a stack of letters written during the Korean War. They find themselves swept up in the story of two young people falling in love – will they find love themselves amongst the letters in the attic? This book is a true love story that will have you rooting for Ivy and Noah!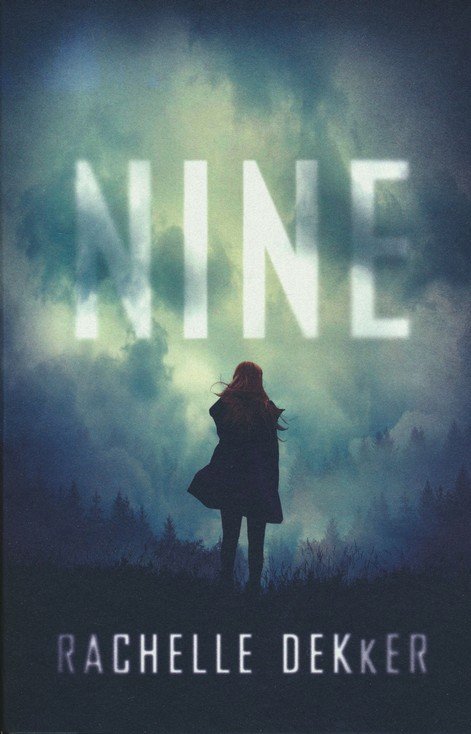 Mystery, a dark history and cross-country chases… sound like something you would enjoy reading? Well, you're in luck with the new release from Rachelle Dekker, Nine. In this book, we meet Zoe Johnson, a woman who has spent most of her life avoiding drawing attention to herself. When a bedraggled teenager with no memory enters the diner where Zoe works, her whole life will be turned upside down. The girl can only remember one thing – she must reach a women in Corpus Christi, Texas – a place hundreds of miles away from they are. Add to that government agents who are hot on their heels trying to catch up with Zoe and the teenager before they reach their destination.
The action in this book is non-stop from start to finish and will have you asking yourself – are we who the world says we are? Or can we change our story and be something more?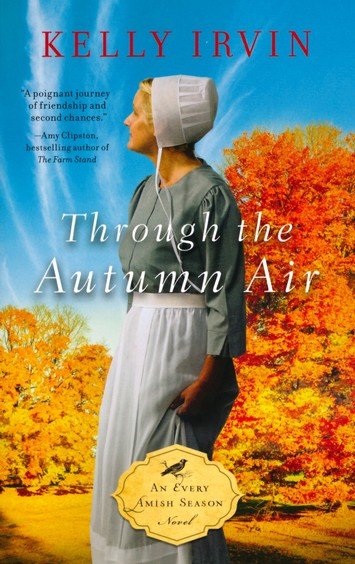 Last, but certainly not least on our must-read fiction list is Through the Autumn Air by Kelly Irvin. Readers will be introduced the the charming mother of ten and widow of seven years, Mary Katherine. A women who is always a bundle of energy, Mary is always willing to step up and lend a hand in her Amish community.
When a mysterious English stranger breaks into her house to make himself a sandwich one night, Mary Katherine realizes he needs more than just a sandwich… he needs a job. Lucky she knows just the person to help – Ezekiel, a local restaurant owner. Working together to care for the stranger, Mary Katherine finds herself drawn to Ezekiel – but the pain of loss in the past is all too real. Can two people in the autumns of their lives put the past behind them and find a future together?
(Visited 1 times, 1 visits today)