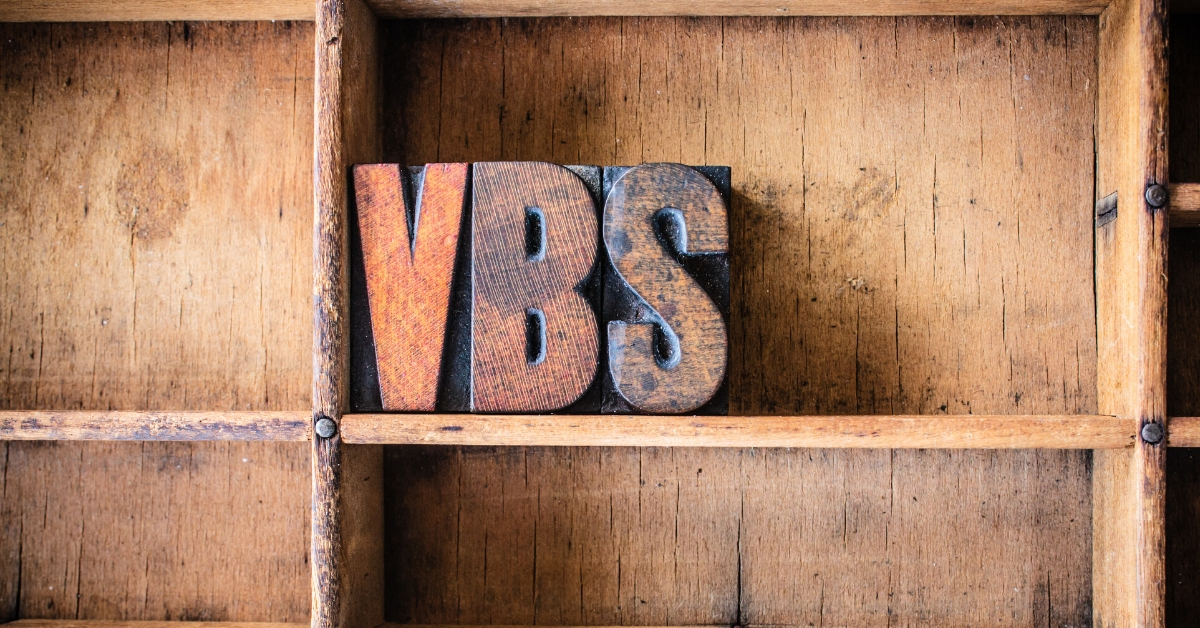 Guest post by Katie Mason, Children's Pastor at Abundant Life Church in Maryland.
In September of 2019, the staff at Abundant Life Church in Glen Burnie, MD gathered together to plan the year 2020. Little did we know all those plans would evaporate faster than water on the hot summer concrete. Like most of you, ALC Kids has had to adapt, change, and rewrite plans last minute to try to minister to kids in a helpful way during the chaos of coronavirus and quarantine. And then of course, there was the looming question of VBS. Do we cancel VBS? Try to have it in person? Do we move it online?
At first, we began to plan for an all virtual VBS, but no one was in love with the idea. Screen fatigue was real, and our kids were less engaged with our video calls each week. As the cases in Maryland went down, we thought about trying to have a modified in-person VBS, but none of us felt comfortable with the risk factors involved with the kids, volunteers, and older members of the congregation. And then a foghorn sounded across the misty cloud of 2020; what if we did both? We'd have the large group portion online in the morning. Then kids could meet in their small groups of ten or fewer outside at different times during the day. And so the hybrid of a virtual and in-person VBS was born.
By moving our large group worship services for preschool and elementary online, we are able to limit the amount of exposure our kids would have to others and limit their ability to spread Covid-19 to others should they unknowingly be carriers. Our kids are used to online worship services as we moved all of our ALC Kids worship services online in March to help limit the spread of the virus. Thanks to the digital age, we were able to worship and learn about the Bible together safely from a distance. Still, we knew our kids were desperate for some safe in-person interaction.
We knew that if we could manage to do at least part of our VBS in-person, we'd have greater interest from our kids as well as the kids in our area who didn't have a church home. Yet, we knew that whatever we did had to be safe for everyone, which is why our small groups will be meeting outside in groups of ten or fewer in a tiered system that allows no more than two small groups on church grounds at a time. Additionally, we are offering an online small group option for children who are high-risk or live with people who are high-risk. Kids who choose this option will be able to pick up a box of supplies for their crafts and games. We want everyone to feel included.
According to the CDC, the main way the virus spreads is through prolonged person to person contact. By limiting the amount of people on church property at a given time, we vastly limit the ability for the virus to spread, but we are also able to provide kids a time to enjoy being with one another and their small group leaders. There is no way to eliminate all the risk, but we are doing our best to be wise and give kids hope and joy during this difficult time.
Throughout the entire planning process, my team and I have asked one question: How do we give kids hope this summer? It has often been a difficult question to answer, but it is one that we come back to time and time again. We believe that VBS provides a time of fun, joy, and learning that kids can take with them as they grow and learn. This year, our goal is to remind our kids that God is still good, and there is still hope and joy to be found, even in 2020.
Guest post by Katie Mason, Children's Pastor at Abundant Life Church in Maryland.
Follow at @alclivemd on Instagram

(Visited 1 times, 1 visits today)