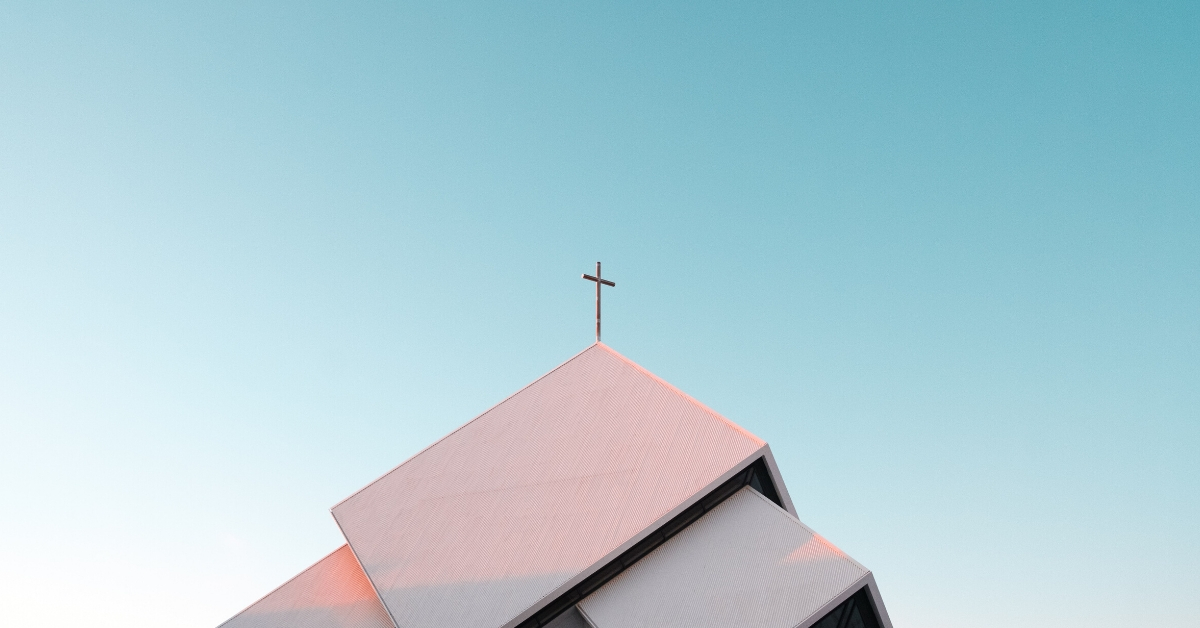 Article by Holly Trewern, Product Editor at Christianbook
Dear Church Leader:
I know what you are thinking, "How do we get through the next few weeks (months) as a church without in-person services?" Our current global pandemic has so much changing at a fast, fluid speed – information can change by the hour and there's never been a more important time to be both flexible and prepared for the 'what if's.' We are not fearful or panicked. We choose to lead our lives and those we influence from a place of rest. Rest that is anchored in the goodness and peace of God, not on our circumstances.
I've been reminding myself often, 'God is still God. He is still good. He is not surprised. He will continue to build his church.' My family and I have been reading Psalm 91 every night together. The Word of God is powerful and life giving. I think I'll forever be in wonder at what happens to my spirit and mind when I read the truth found in Scripture.
I've also been asking myself as a believer and as a church leader – 'God, what do you want to do through this?' Yesterday it was made really clear to me that the American church relies A LOT on our buildings for church. And while corporate gatherings are good and important for the edification of the body of Christ, I wonder if this might be an opportunity to rethink our responsibility. To not just go to church but to BE the church.
What happens outside the 4 walls of church buildings matters. I'm 36 years old and have been in church since I was born, I'm a former pastor's kid & missionary kid and now I'm a pastor's wife & pastor and raising pastor's kids. Since my entire teen and young adult life, it seems that the evangelism strategy of the church was to 'invite people to church to hear the gospel.'
Hear me out, I'm not discounting the importance of a personal invitation to church and the impact it can have, but a personal testimony shared because I have relationship with someone – that is powerful and cannot be replaced! I can and should invite people to come to church with me. This, however, cannot replace inviting people into my life. Inviting people to my table for a meal. Inviting people into my heart.
As I lead and talk with people in church, I'm aware we haven't done the best job discipling people to share their story. To share what God has done for them, to share who God is to them, to share what God is teaching them. But you know what? It's never too late to start. Maybe this is an opportunity to lead our churches to truly own their faith and share their story in the blessing of community; to not just go to church but to BE the church.
As churches around the world move from buildings to living rooms, from in-person life groups to virtual hang outs – what will God awaken in our hearts? Will distance make the heart of the church stronger? I think it can. Let's seize the moment and lead intentionally, with confidence that God has already gone before us. The challenge the church is facing right now could be our greatest opportunity. And as unknown as tomorrow is, it is KNOWN that if we…
lean into Jesus,
lean into His grace,
lean into His voice,
lean into His strength,
lean into His power,
lean into His peace,
lean into His joy,
He will lead us.
So, dear church leader, take heart. You are not alone. I'm joining you in prayer for creative solutions to complex problems. I'm joining you in faith, that while church will look different for a few weeks, it may just lead to a great awakening. I'm joining you in hope, that the best is yet to come. You are not alone… we are in this together.
If you find yourself at home with extra time for reading, I'd like to recommend my top 5 Christian books. All 5 have impacted my understanding of who God is, His love for me and His desire for me to lead a life that is centered on Him. These titles aren't related to sharing my God story, yet the truths uncovered in these books have really help me discover and define my God story. The natural consequence of that is that I share what God is doing more.
Happy Reading!
Article by Holly Trewern, Product Editor at Christianbook

(Visited 1 times, 1 visits today)