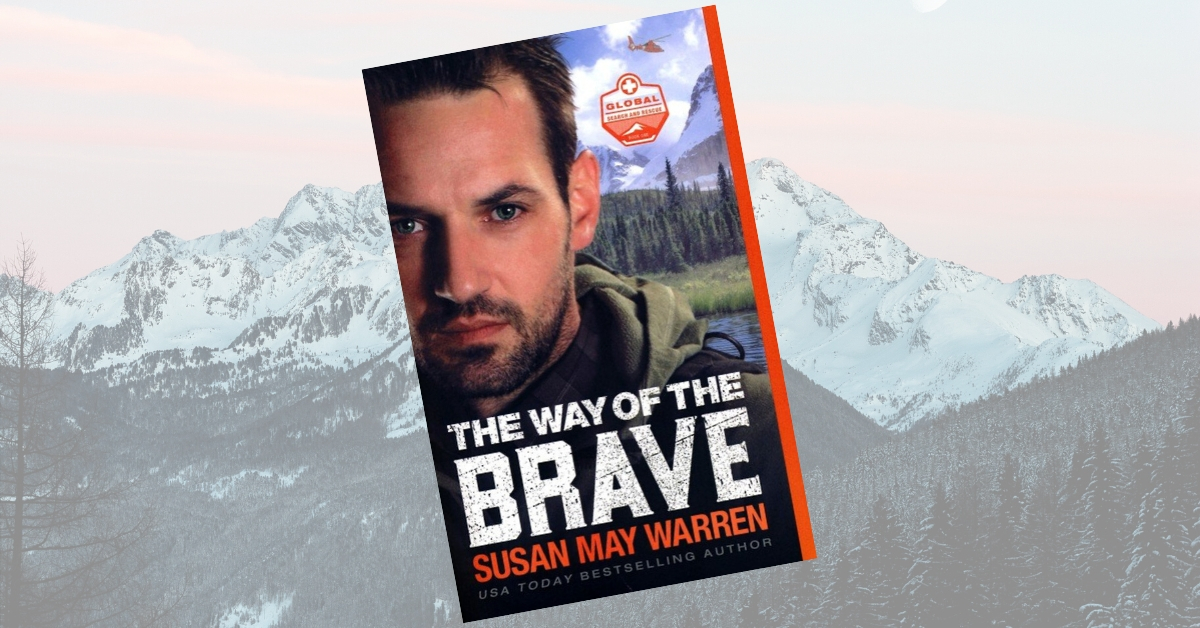 Fiction lovers rejoice! The bestselling author of series such as Montana Marshalls and Montana Rescue returns! Susan May Warren's latest book has just returned with The Way of the Brave, the first book in her new series, Global Search and Rescue.
Set on the high slopes of Denali, The Way of the Brave is a high-octane read that will have you hooked right from the start. Once you're finished, we're sure you'll be hitting 'Pre-Order' on the next book in the series The Heart of a Hero!
Q: The Way of the Brave is the first book in your Global Search and Rescue series. Can you please provide a brief description of your new book?
A: The Way of the Brave is an epic adventure on the high slopes of Denali. When a trio of female climbers gets blown off the peak of the highest mountain in North America, a group of nearby climbers volunteer to rescue them. But finding them and bringing them all home safe will take the courage and skill of all the climbers – both men and women. But what will courage cost them? It's also a story of second chances, survival, and the true source of bravery.
Q: How is your new series different from the Montana Rescue series?
A: Higher stakes, global settings, and a group of ex-military heroes who put their lives on the line, regardless of the cost. These stories are faster paced, with more dire situations, and a global threat threaded through the trilogy.
Q: The setting for your book is Denali National Park in Alaska. Why did you choose this location?
A: I've always been fascinated with mountain climbing and the courage it takes to tackle the cold, the heights, and the brutal weather. I've read many books on Everest, K2, and Denali and asked… what if you were in an accident, and survived… how would you rescue yourself and the others who depended on you? I wanted to put the story in the backyard of most of my readers, also, so they could imagine themselves tackling such an epic feat.
Q: One of the main characters in your book struggles with post-traumatic stress disorder (PTSD). Why did you decide to write about this topic?
A: I struggled with PTSD after our home invasion in Russia, and so I do know, in a very small way, the feels of panic, frustration, and helplessness. I wanted to tackle those very real feelings that linger long after the event or life situation that caused the PTSD, and explore just one of the ways God helped me, personally, to deal with it. Everyone is different, but I loved the journey that Orion and Jenny trek, emotionally, as they grapple with their regrets and fears and hold on to courage.
Q: In your new series, your characters are comprised of ex-military, former SEALs, and Pararescue jumpers who are bonded together in an effort to save and rescue the lost. What type of research was required to accurately portray your characters' former careers?
A: LOTS! And I'm still researching. My husband served in the army, and my son is in the navy, so they've been great sources of information, as well as a plethora of books, memoirs, first accounts, and friends who have served. I'm so very grateful for the heroes and heroines who give their lives to protect our country.
Q: What do you hope readers gain from reading your new series?
A: Edifying entertainment that offers hope, encouragement, and time well spent. I am keenly aware of the entertainment choices out there, and my goal is to write stories that readers are glad they read, that give them truth and enrich their lives, even if only to let them fall in love with characters who inspire them.
Q: What is the title for your second book in this series and when will it release?
A: The Heart of a Hero! It hits the shelves in June!
(Visited 1 times, 1 visits today)