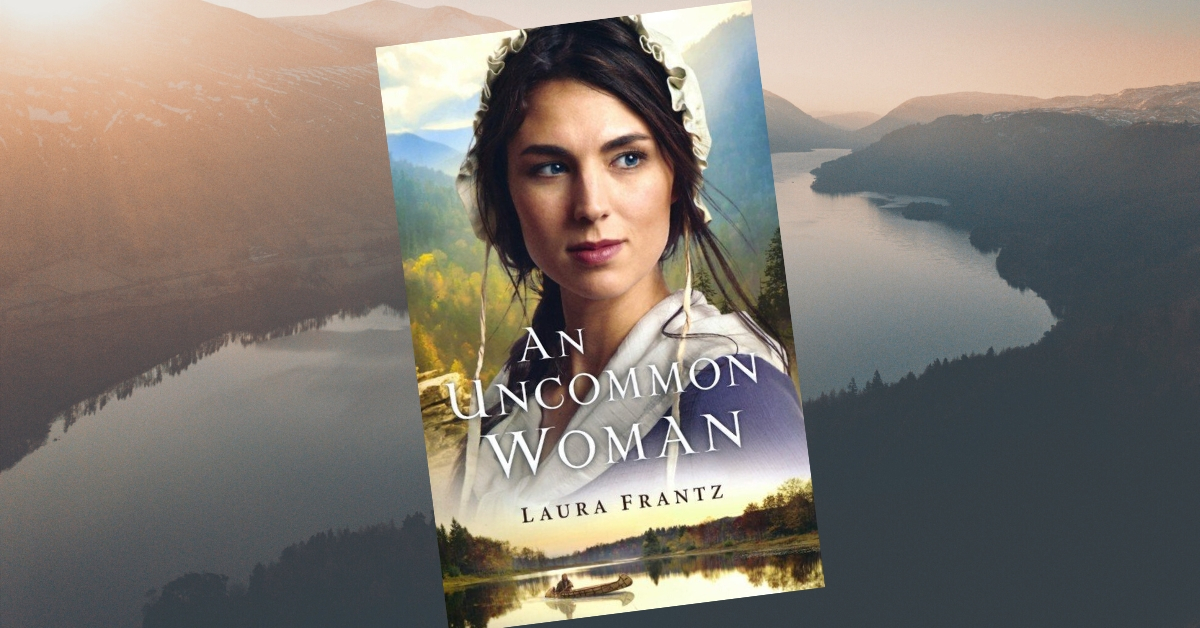 Are you a fan of historical fiction? Well, we have your next page-turning read! Bestselling author Laura Frantz is back with a new release, An Uncommon Woman. The book takes us back to the eighteenth-century, where we meet our protagonist, Tessa Swam. Born and bred on the frontier along with her five brothers, she is a force to be reckoned with. When Tessa is taken captive, her hope lies in a commander charged with keeping peace with local tribes.
It's a romance story full of action that will have you gripped from the very start. To learn more about her latest book, Laura Frantz answered a few questions about the inspiration and research behind An Uncommon Woman. 
Q: Tell us what sparked the idea for your new book, An Uncommon Woman
A: I've long been fascinated by Indian captivity narratives and thought it would be interesting to create characters who have been shaped by that life-altering circumstances.
Q: This book is written after the French and Indian War. How did you become interested in this time period? 
A: This time period is a roiling one, rife with conflict and larger-than-life figures who built America. So much of our founding history has been lost or is unknown, yet it contains such amazing material for novels today.
Q: What type of research was required for writing your book? 
A: I read as many Indian captivity stories as I could, both fiction and nonfiction. I delved into the historical records for Jemima Boone, Mary Draper Ingles, and others who survived such events and even thrived in very hostile, heartbreaking situations.
Q: One of the main characters, Clay Tygart, was raised by Lenape Indians. Can you tells us a little about his backstory? 
A: Clay is a conundrum of a frontiersman, born to Pennsylvania Quakers (Friends), captured and raised by Lenape/Delaware Indians, then redeemed and returned to white society. He is at war within himself, taking command of a fort named in his honor as a hero of the French and Indian War, yet desiring peace at all costs on a very embittered, embattled frontier.
Q: What do you hope readers can learn from An Uncommon Woman? 
A: The dedication page of his novel contains words from the ancient hymn Be Thou My Vision. My hope is that no matter what life hands us, we as believers can stand firm and say:
Heart of my own heart, what'er befall,
Still be my vision, O Ruler of all.
Q: What do you love most about writing historical fiction?
A: Preserving history is such a privilege and pleasure. Breathing life into actual events and people through fiction in a day when we've lost touch with our roots keeps me researching and writing.
Q: What new projects are you working on?
A: I leap back a century to 1634 with this next novel, set in James Towne, Virginia. And I thought the eighteenth century was conflicted!
(Visited 1 times, 1 visits today)