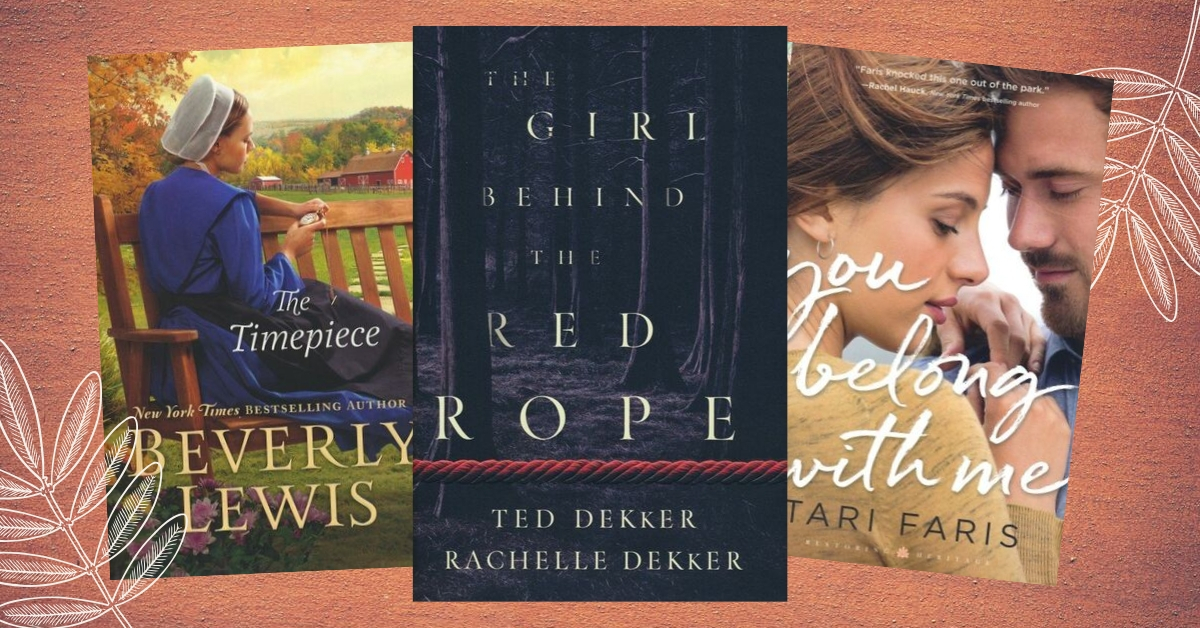 There's nothing better on a cool fall day than cozying up with a really great book! Whether you love a suspense, a romance, or a historical novel, you're sure to find something to read among our top new fiction releases. 
Just add a warm blanket and a mug of something hot and you've got yourself the perfect fall setup…
While Sylvia grapples with rebuilding trust in her father and uncertainty about her engagement to Titus, she believes Adeline is the last person who could help her. Can God make something good come out of mistakes of the past? Or does Adeline's arrival mark one too many surprises for the Millers and their Amish community?
Real estate agent, Hannah Thornton, loves the community of Heritage, Michigan. When a business tycoon threatens to replace the town's historic homes with a strip mall, Hannah resolves to stop him. She sets up a plan to raise money in the hopes to not only help her beloved community, but to settle her mother's past financial debt to the town once and for all.
When evil in its purest form is unleashed on the world, Grace and others from their religious community are already hidden deep in the hills of Tennessee, abiding by every rule that will keep them safe… but who is the real enemy? And what will it cost for Grace to uncover the truth?
In the aftermath of the German blitzkrieg of Warsaw, British librarian Sophie Kumiega awaits news of her deployed husband. In the Jewish ghetto, Rosa Dunovich welcomes her first child. She soon realizes that to keep her daughter safe, she must send her into hiding. Will the dark days ahead draw these two women together?
Investigator Gabriel Chavez will face his toughest assignment since he was forced to leave undercover work for the homicide unit. A boy has been murdered in Lake Porter. In order to solve the case, he'll need to work with dive team captain Anissa Bell, where they'll need to put their complicated history aside to find the killer.
To save her family from financial ruin, Miss Poppy Garrison accepts an unusual proposition to participate in the New York social season in exchange for her grandmother settling a family loan. Ill-equipped to handle the intricacies of mingling within the New York Four Hundred, Poppy becomes embroiled in one hilarious fiasco after another.
Open the seven doors of revelation and discover each of the Jubilean mysteries through the giving of a vision from "The Oracle". Discover the ancient scrolls that contain the determined course of world history from the onset of modern times to the future. Hailed as a mind-blowing masterpiece, The Oracle will reveal mysteries that are absolutely real, amazing, mind-blowing, and life-changing.
(Visited 1 times, 1 visits today)