What better time of the year is there to dive into a great book? Summer provides the perfect setting for losing yourself in a really good Christian Living book. There's nothing quite like grabbing yourself an ice cold drink, sitting under the shade of a big tree and whiling away the hours. So, to help you discover your next great read, we've chosen some of our top new Christian Living summer reads we think you'll love this season!
Happy reading!
by Pam Tebow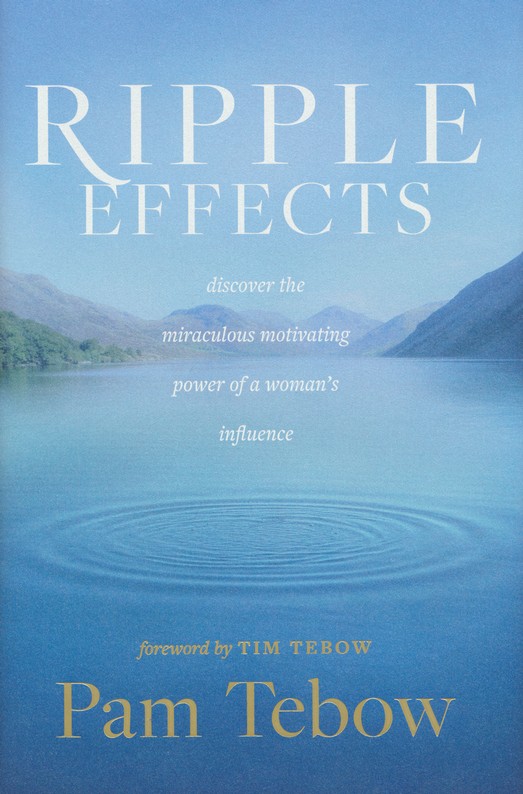 Join Pam Tebow and discover the difference only you can make in the world, using the key you never knew you had! For most of her life, Pam Tebow was serving quietly and faithfully as a wife and mom – answering the Lord's call to mission work in the Philippines, and homeschooling before anyone knew what the word meant. But along the way, her experiencer were creating unexpected ripples of influence throughout her family, her community, and her world. In Ripple Effects, Pam uncovers and explores the miraculous motivating power of a woman's influence can have on future generations, wherever she's planted in life. Whether you are in the midst of endless diaper changes or climbing up the corporate ladder, Pam encourages you to maximise your God-given opportunities… then watch how far the ripples spread!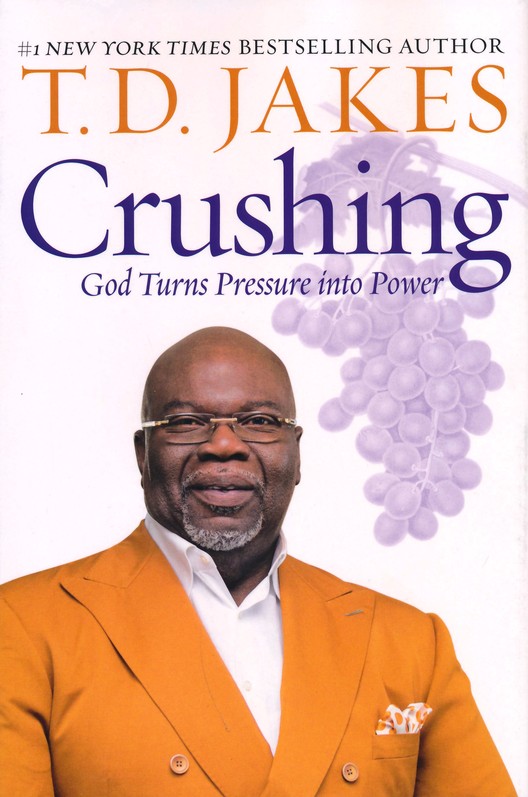 Has life dealt you a crushing blow? Bishop Jakes understands the pain you're feeling. In his most personal offering yet, Bishop Jakes shares his own suffering over his teenage daughter's pregnancy and his mother's struggle with Alzheimer's – and he exhorts you to remain faithful in adversity. Bishop Jakes aims to show you that God uses difficult, crushing experiences to prepare you for unexpected blessings. If you are faithful through suffering, you will be surprised by God's joy, comforted by His peace, and fulfilled with His purpose. Crushing is a read that will inspire you to have hope, even in your most difficult moments. It's a reminder, that He will lead you through.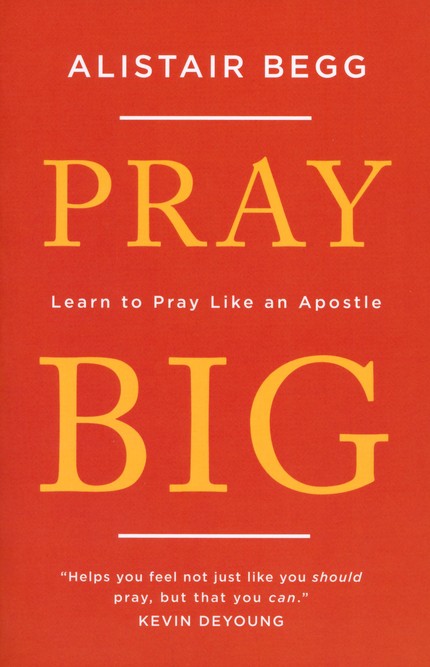 So many of us struggle with prayer. Many books have been written on the subject and there's a reason for that. Prayer comes hard to most of us, in most seasons. And when we do pray, we often don't know what to say. We ask questions like – what is it that my Father loves to hear about? What are the best things I could prayer for my family, my church, and myself? This short book by renowned Bible teacher Alistair Begg combines warmth, clarity, humor, and practicality as he examines Paul's prayers for his friends in the church in Ephesus. Paul clearly enjoyed prayer, and was excited about it. The truths that underpin and shape his prayers can serve to motivate us to pray and set an excellent example. This is a read that will help you to pray bigger and better prayers as we look to our heavenly Father to do more than all we ask or imagine!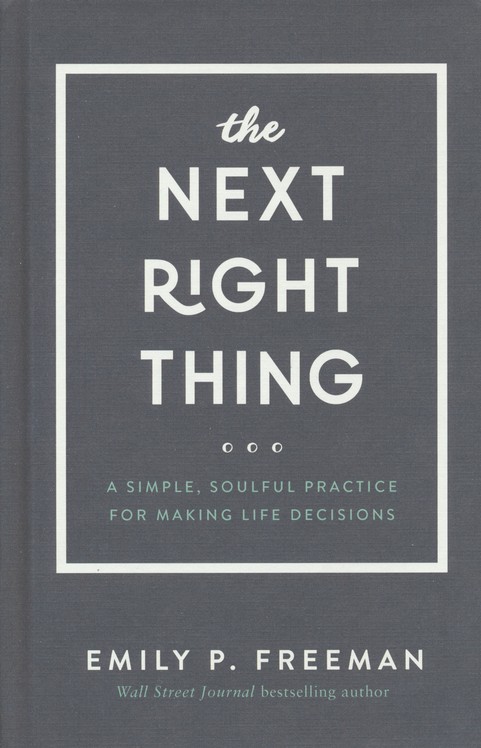 When we have a decision to make, what we want more than anything is peace, clarity, and a nudge in the right direction. If you have trouble making decisions because of either chronic hesitation or decision fatigue, Emily P. Freeman offers a fresh way of practicing familiar but often forgotten advise: simply do the next right thing. With this simple, soulful practice, it is possible to clear the decision-making chaos and finally decide without regret or second-guessing. Whether you're in the midst of a major life transition or are weary of the low-grade anxiety that daily life can bring, Emily will help you create space for your soul to breath – so you can live life with God at a gentle pace!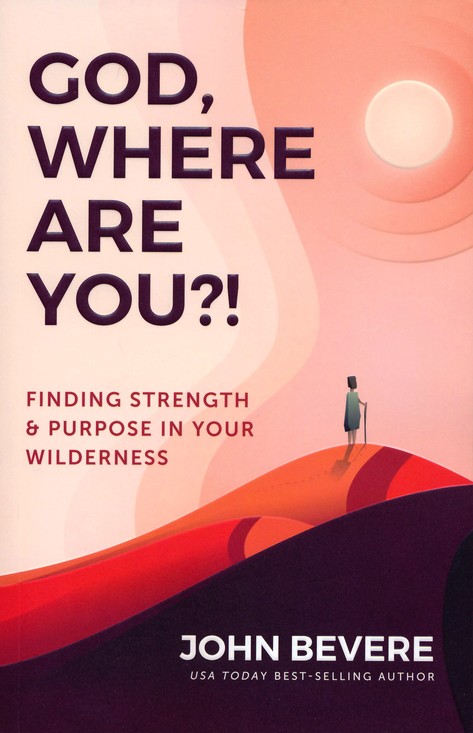 Do you ever feel lost? Especially during a difficult season? Have you ever wondered – "God, where are you?!"? If so, this book from John Bevere is for you. Perhaps you heard God speaking, but now He seems silent. Maybe you moved forward in faith, but now His presence is nowhere to be found. Welcome to the wilderness, the place between receiving a promise from God and seeing it come to pass. In this eye-opening book, John Bevere equips you with key biblical insights and profound stories that will help you navigate your dry or difficult seasons and step into all that God has for you.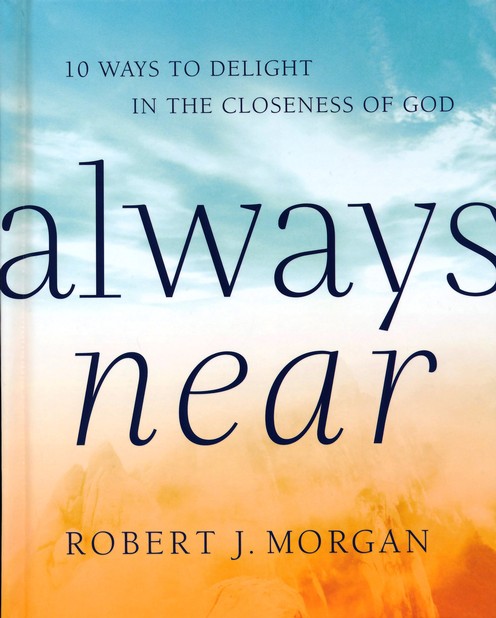 In this fast-paced, always-busy world, have you ever found yourself just wanting to slow down and be present to God – and yourself? It takes practice and intentionality to do so! Through surprising anecdotes and encouraging wisdom, bestselling author and pastor Robert J. Morgan will help you learn to nurture a sense of the Lord's abiding nearness and cultivate the blessings of his company. In Always Near, Morgan details 10 ways we can cultivate these blessings, including – discovering special places; abiding in Scripture; Trusting God in difficulty; and more. Through doing this, Morgan shows how you can better experience a relationship with the God who made you, who loves you, and desires for you to enjoy His presence. You'll seek the Lord and soon discover He was, is, and always will be Always Near.
(Visited 1 times, 1 visits today)