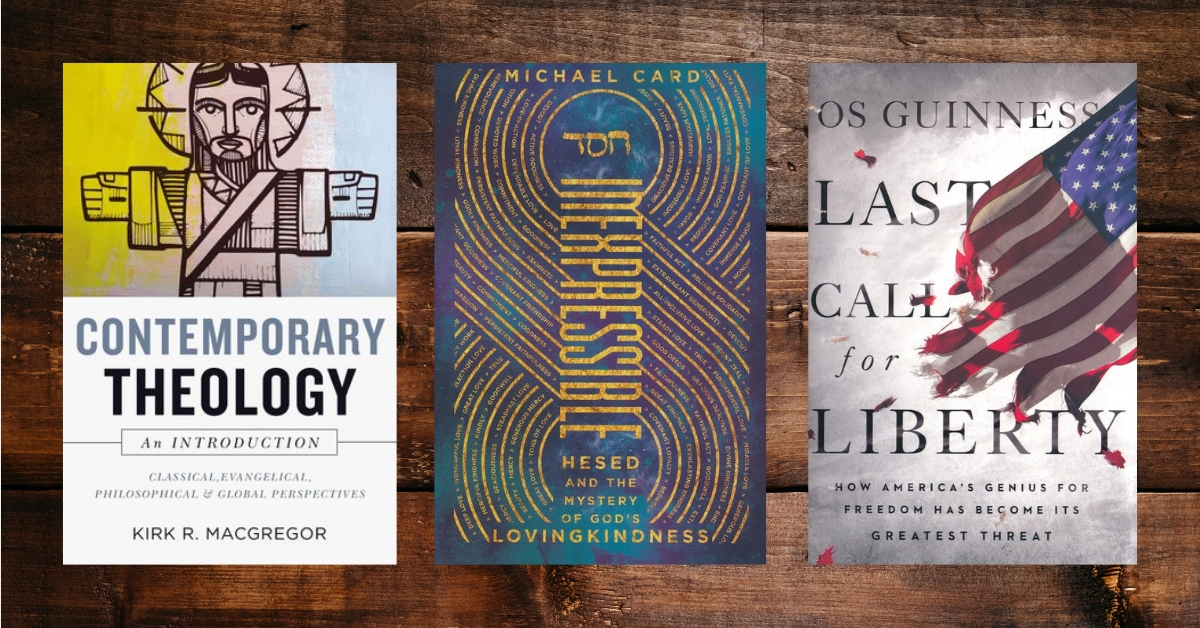 Searching for your next great academic read? Well, you've come to the right place. With so many thought-provoking reads recently released, it can be hard to know which book to reach for next. We asked our Reference & Academic team to put together a list of some of the most new and noteworthy releases to help you narrow down your search just a little.
On this list you'll find a book that dives deep into imagery in the Bible, a book examining the reliability of the Gospels, as well as a timely study of American freedom. We're certain you'll find a book for you here…
by Michael Card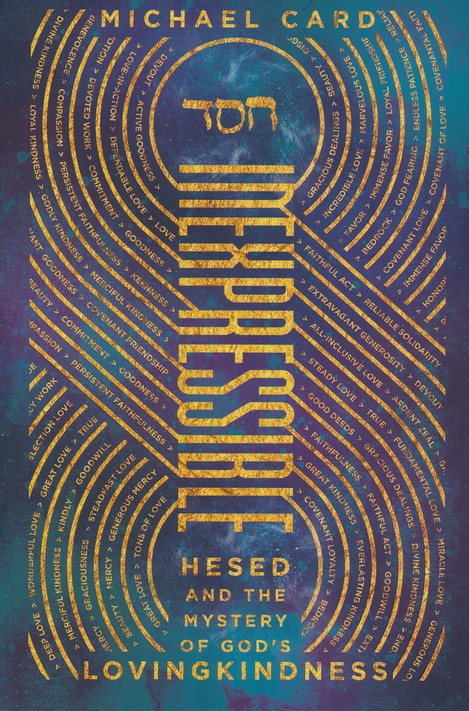 God's identity is beyond what we could ever fully express in human words. But Scripture uses one particular word to describe the distinctiveness of God's character: the Hebrew word hesed. Hesed is a concept so rich in meaning that it doesn't translate well into any single English word or phrase. Michael Card unpacks the many dimensions of hesed, often expressed as lovingkindness, covenant faithfulness, or steadfast love. He explores how hesed is used in the Old Testament to reveal God's character and how he relates to his people. Ultimately, the fullness of hesed is embodied in the incarnation of Jesus. As we follow our God of hesed, we ourselves are transformed to live out the way of hesed, marked by compassion, mercy, and faithfulness. In Inexpressible, readers will discover just what it means to be people of an everlasting love beyond words.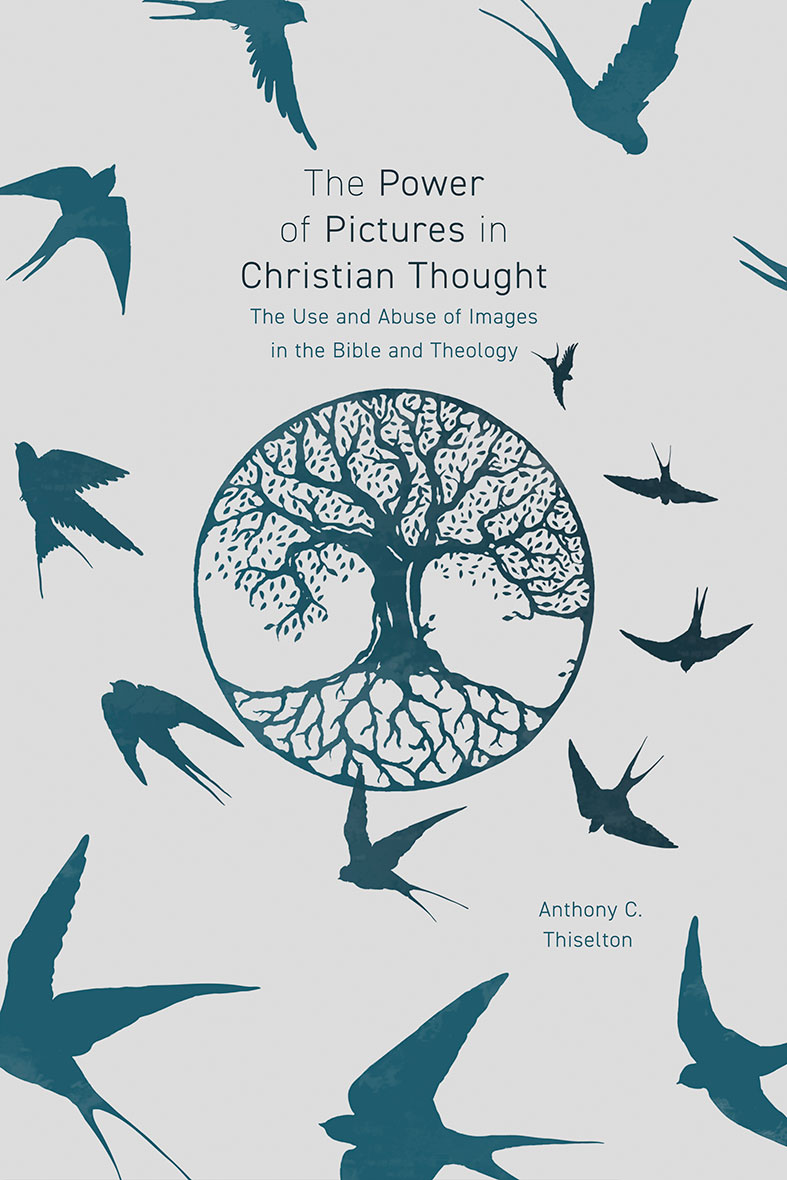 Written by one of the world's most eminent and widely respected evangelical theologians, this is the first substantial book by a Christian philosopher to examine the power of pictures in Christian thought—from biblical times to the present. Full of fascinating case studies, this book reflects on the use and abuse of imagery in the Bible, in the history of Christian thought, and in preaching and prayer today. The book explores questions such as – What should be considered an accurate representation of a Bible story? How do distortions border on idolatry or heresy? Fascinating case studies provide substantive guidance for artists, preachers, and spiritual directors. An eye-opening read for anyone with an interest in this area.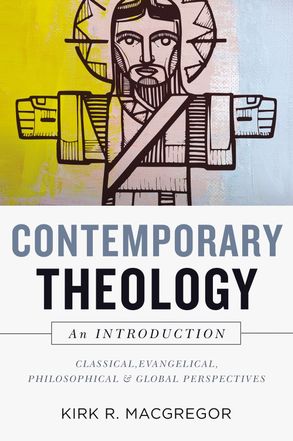 Contemporary Theology: An Introduction is an accessible, impeccably organized chronological survey of major schools of thought in contemporary theology. Kirk MacGregor traces the evolving landscape of evangelical, mainline, and liberal thinking from the 19th century to the present. Along the way he accounts for recent global contributions, the Christian philosophical renaissance, and the implications of shifting perspectives on ethics and congregational life. Contemporary Theology is especially noteworthy for making complex thought understandable while also tracing the landscape modern theology in a well-organized and easy-to-follow manner. A thoroughly intriguing read!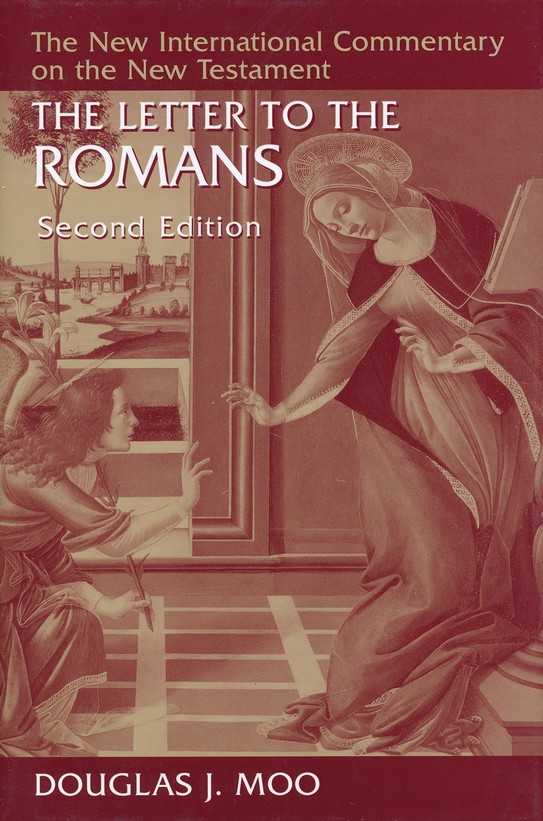 For more than twenty years Douglas Moo's NICNT volume on Romans has been providing pastors, students, and scholars with profound insight into Paul's most famous letter. Now, in the second edition of The Letter to the Romans, readers can gain a fresh perspective on Paul's letter. Commenting on the entire epistle, Moo interacts with the very latest scholarly discussions, highlights the emphasis Paul places on "practical divinity," traces the theme of the gospel throughout the text, and demonstrates the importance of historical context for exegesis. Exegetically astute and theologically minded, this second edition will inform and enlighten a new generation of serious Bible readers.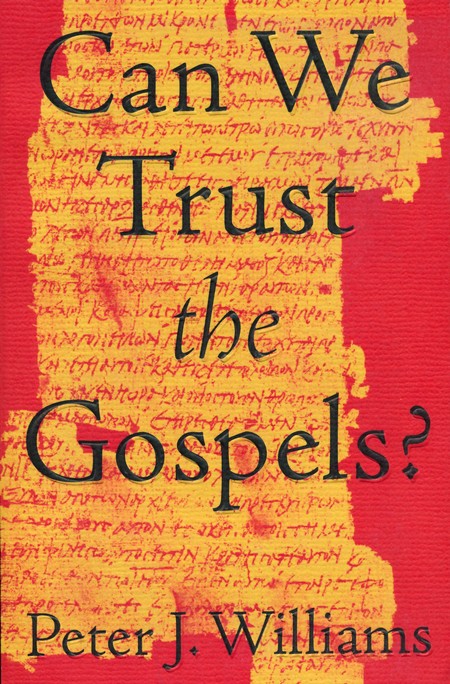 The Gospels – Matthew, Mark, Luke, John – are four accounts of Jesus's life and teachings while on earth. But should we accept them as historically accurate? What evidence is there that the recorded events actually happened? Can We Trust the Gospels? is an introduction to the historical and theological reliability of the Gospels for skeptics, scholars—and everybody in between. Peter J. Williams answers questions about how the accounts were handed down throughout history and addresses objections that they're historical fiction, were imposed on the early church by a council, or were simply created to fit existing messianic prophecies.
A timely study of a crisis threatening to tear our country apart! In Last Call for Liberty Os Guinness argues that we face a fundamental crisis of freedom, as America's genius for freedom has become her Achilles' heel. His exploration of history, civics, and ethics exposes rival views – one embodied in the ideals of the American Revolution and the other rooted in the principles of the French Revolution. Which path will we follow? Guinness calls for a national conversation on the nature of freedom, and poses key questions for concerned citizens to consider as we face a critical chapter in the American story. In this book, readers will discover a stirring vision for faithful citizenship and renewed responsibility for not only the nation but also the watching world.
(Visited 1 times, 1 visits today)