We don't know if you've noticed, but we're kind of a little bit obsessed with books. Especially Christian books. Those reads that enrich our faith and ultimately help us grow closer to God. Now, we know better than almost anyone that there is an incredibly long list of amazing Christian books out there and sometimes it can be hard to know where to start.
This is why we thought we'd compile a list of books released in 2018 that we absolutely wouldn't want you to miss. These are the books that have inspired us, moved us, made us laugh and made us cry. These are the books we wouldn't want our friends to miss. We hope you find a little something you might like to read on this list as well!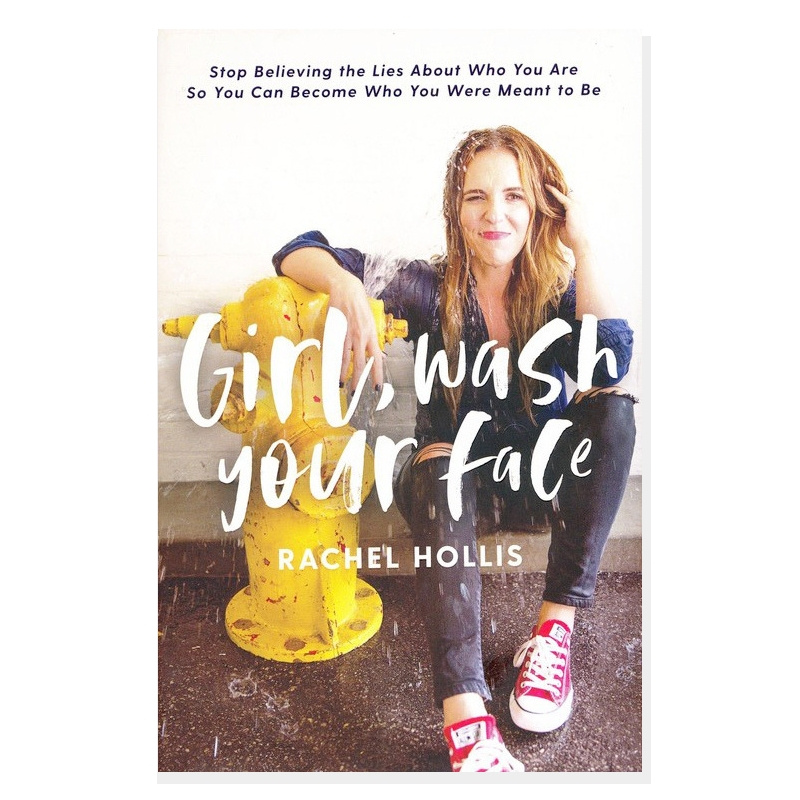 As the founder of the lifestyle website, TheChicSite.com and CEO of her own media company, Rachel Hollis developed an immense online community. In her challenging and inspiring new book, Rachel exposes the twenty lies and misconceptions that too often hold us back from living joyfully and productively. Lies we've told ourselves so often we don't even hear them anymore. With painful honestly and fearless humor, Rachel unpacks and examines the falsehoods that once left her feeling overwhelmed and unworthy. She then reveals specific practical strategies that helped her move past them. Prepare to be encouraged, entertained, all while have your butt kicked a little! By the end of the book, Hollis will convince you to do whatever it takes to get real and become the joyous, confident woman you were meant to be. Girl, Wash Your Face will show you how to live with passion and hustle – and how to give yourself grace without giving up.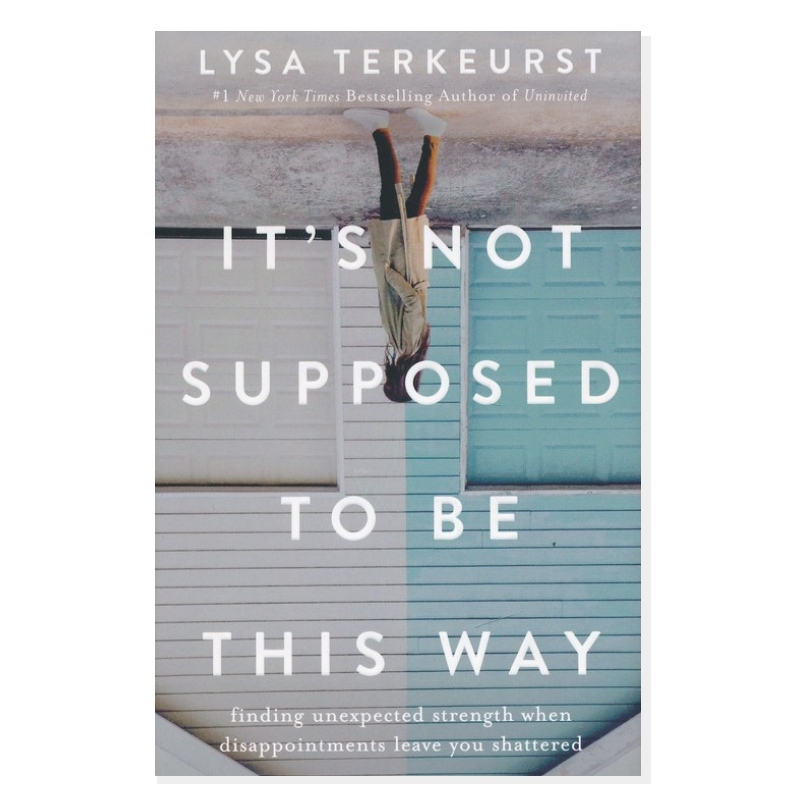 We can all probably say that life sometimes looks very different to what we had hoped for or expected. Some events may catch us off guard just for a moment, but others can shatter our lives completely. These moments can leave us feeling disappointed and disillusioned, and we quietly start to wonder about the reality of God's goodness. This is something that Lysa TerKeurst understands deeply – and it's easy to see this in her new book, It's Not Supposed to Be This Way. But TerKeurst also discovered that our disappointments can be the divine appointments our souls need to radically encounter God. In this book, she invites us into her own journey of faith, and, with grit, vulnerability, and honest humor, she shows readers how to live assured when life doesn't turn out as we expected.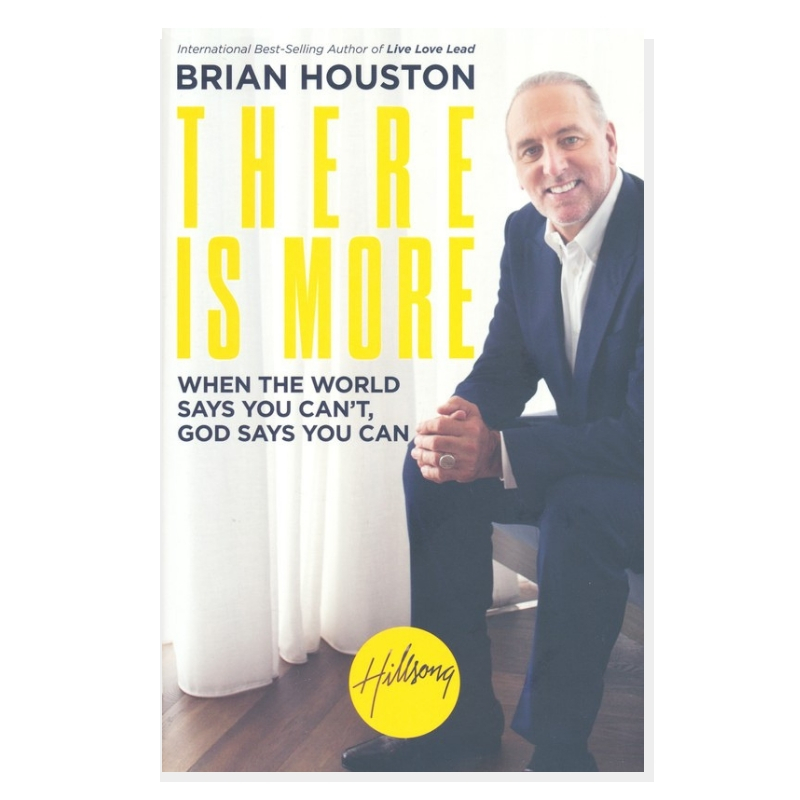 "Now to Him who is able to do exceedingly abundantly above all that we ask or think, according to the power that works in us, to Him be glory in the church by Christ Jesus to all generations, forever and ever. Amen" (Ephesians 3:20-21). Ephesians 3 is a call to release the immeasurable potential within you and the exceeding plans and purposes of a Holy God that are beyond your greatest imagination. In There Is More, Brian Houston, the Founder and Global Senior Pastor of Hillsong Church shows how you can achieve a life that exceeds earthly expectation. Houston explains that when you surrender control and follow God's guidance, you become empowered and equipped to do the impossible. It's the most incredible read for anyone who wants to be challenged to live with expectancy.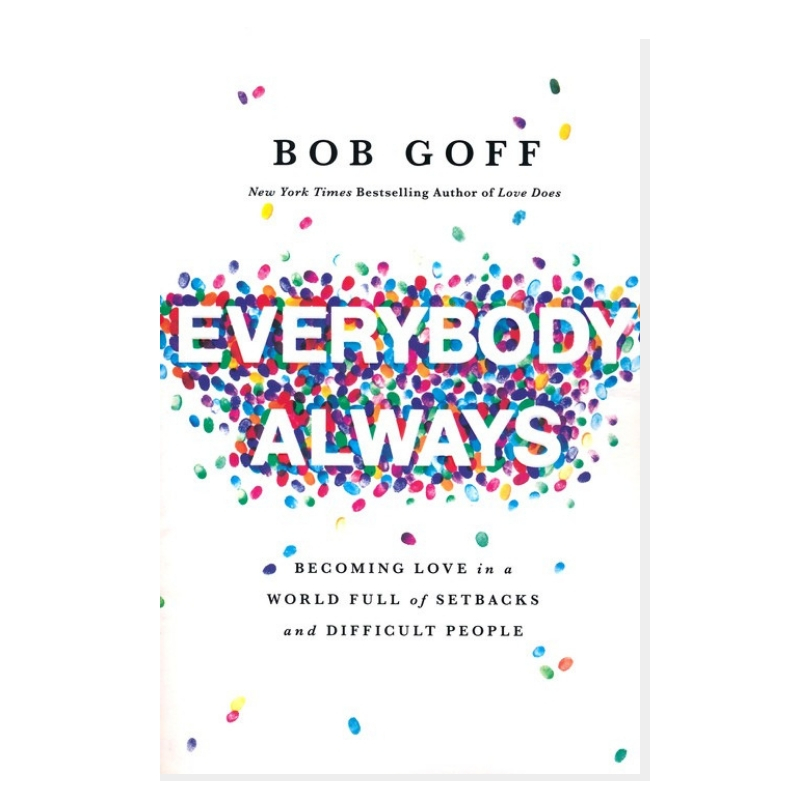 In his entertaining and inspiring follow-up to the bestselling phenomenon, Love Does, Bob Goff takes readers on a journey into the secret of living without fear, constraint, or worry. Goff shows readers that the path toward the liberated existence we all seek is in something so simple – love people. Even the difficult ones, without distinction and without limits. Everybody, Always reveals the lessons Bob learned – often the hard way – about what it means to love without restriction. Whether losing his shoes while skydiving solo or befriending a Ugandan witch doctor, Bob steps into life with a no-limits embrace of others that is infections. Everybody, Always reveals how we can do the same.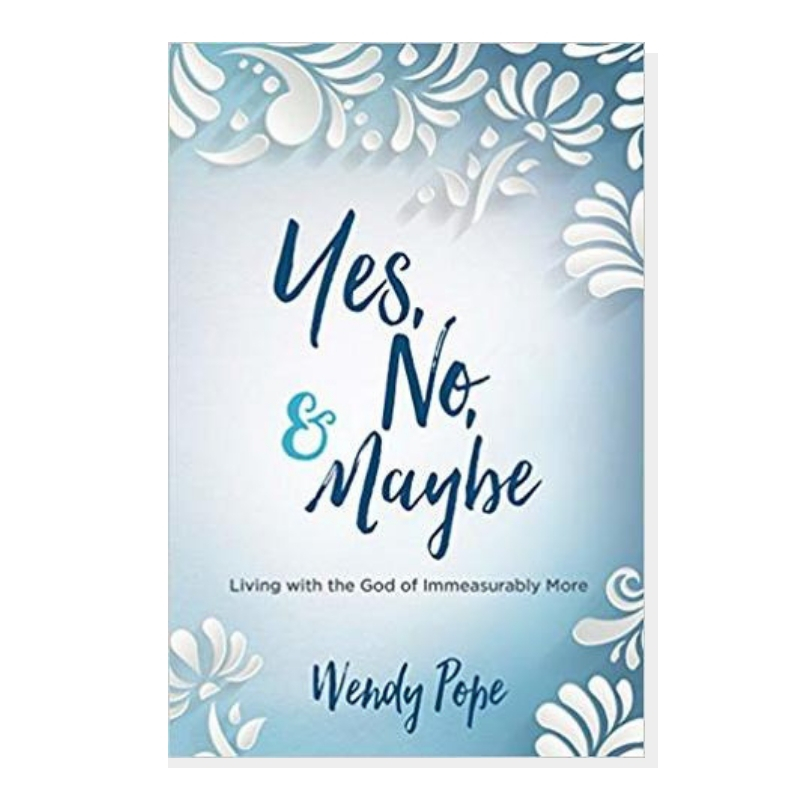 For many women, life can be full with family needs, home duties, work obligations, and church service. Does it feel like you're doing everything you should be doing, yet something's still missing? Does it feel like there should be more? In Yes, No, & Maybe, Wendy Pope shares how women can find the God of "immeasurably more" at the intersection of the Bible and their obedience to it. As a Bible study teacher, Wendy will walk women through her own journey and the power that she found through truly studying the Bible. She teaches readers how to say "yes" to God and "no" to self and to embrace the freedom of "maybe" that comes as a result of honing and filtering the commitments and priorities of life.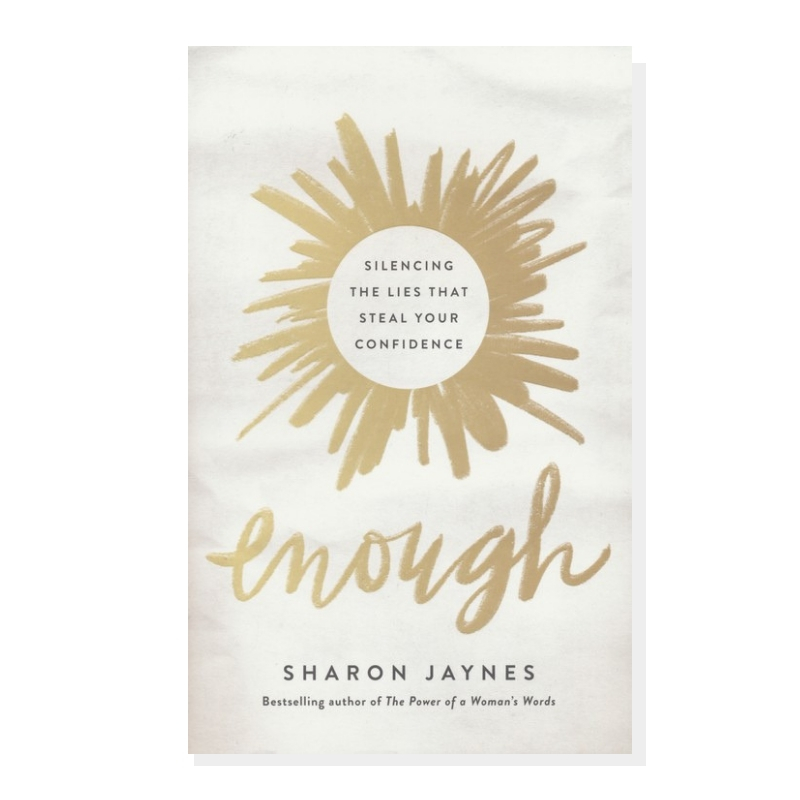 Do the voices in your head say you're not good enough, smart enough, pretty enough… or just not enough, period? Popular author and speaker Sharon Jaynes says it's time to stop listening to lies that sabotage your confidence and embrace the truth of who God says you are. Jaynes exposes the lies that keep you bogged down in shame, insecurity, and feelings of inadequacy. Your confidence and faith will grow when you trade self-defeating thoughts for God's truth. What better time than now to embrace your incredible worth as a woman who is uniquely fashioned and spiritually empowered!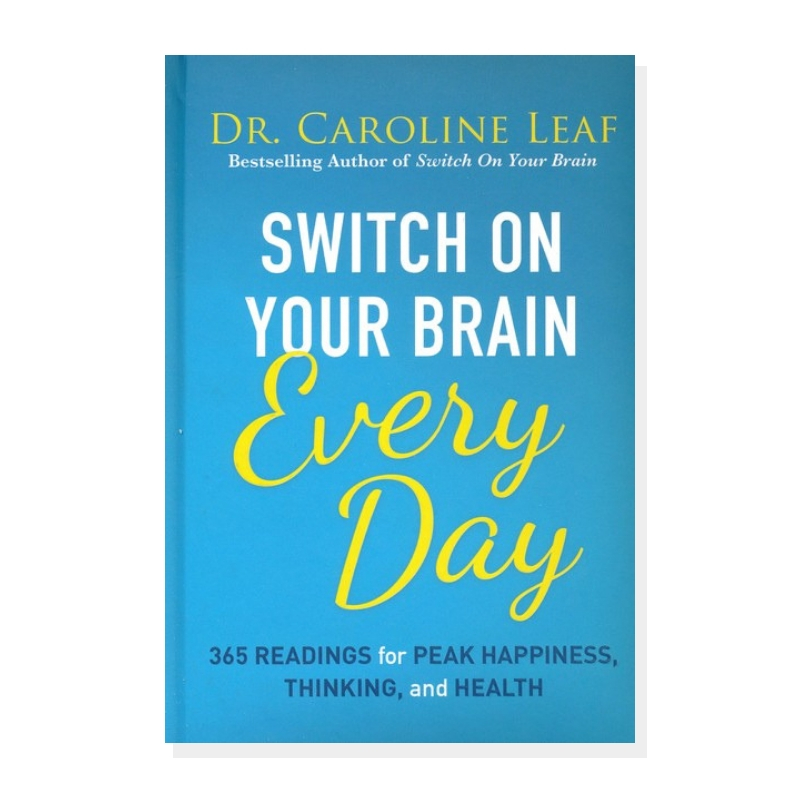 Today our culture is undergoing an epidemic of toxic thoughts that, left unchecked, create ideal conditions for illnesses. According to researchers, the vast majority of the illnesses that plague us today are a direct result of our thought life. What we think about truly affects us both physically and emotionally. In Switch On Your Brain, Dr. Caroline Leaf gave readers a prescription for better health and wholeness through correct thinking patterns. Now, in this companion devotional to the bestselling book, she helps readers live out happier, healthier, more enjoyable lives every day. In Switch On Your Brain Every Day readers will find encouragement and strategies to reap the benefits of a detoxed thought life – every day!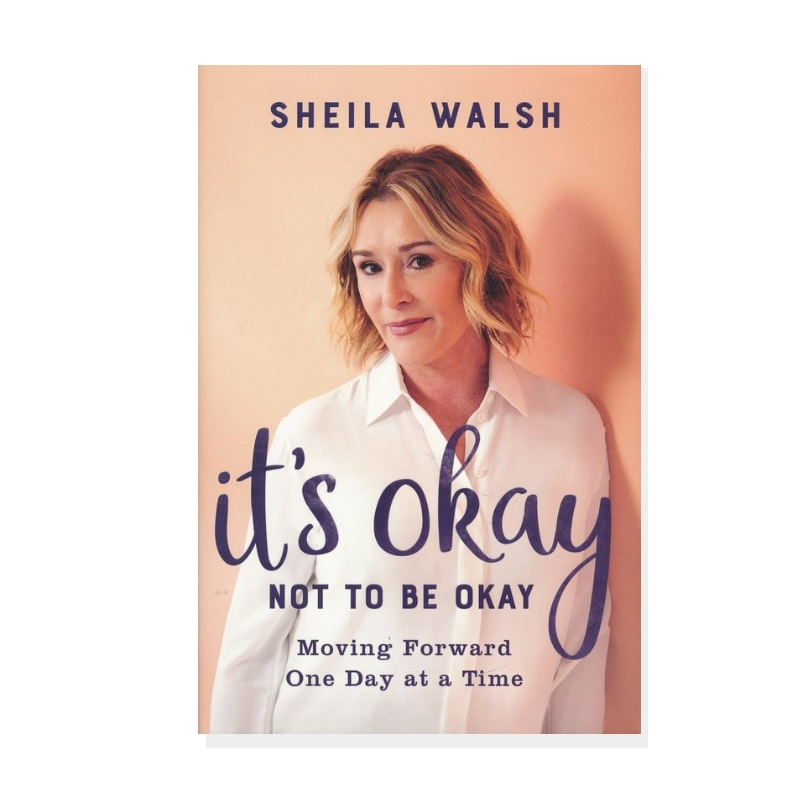 Are you tired? Worn out? Burned out on religion? When Sheila Walsh came to realize "I'm not good enough and I'm good with that," he life started to change. In It's Okay Not to Be Okay, she helps women to overcome the same old rut of struggles and pain by changing the way they think about God, themselves, and their everyday lives. Readers will be reminded that it's never too late to start over again – no matter what the situation. Take the first step to implementing some of the practical, daily strategies provided by Sheila that will help you move forward one step at a time – knowing that God is there and will never let you down.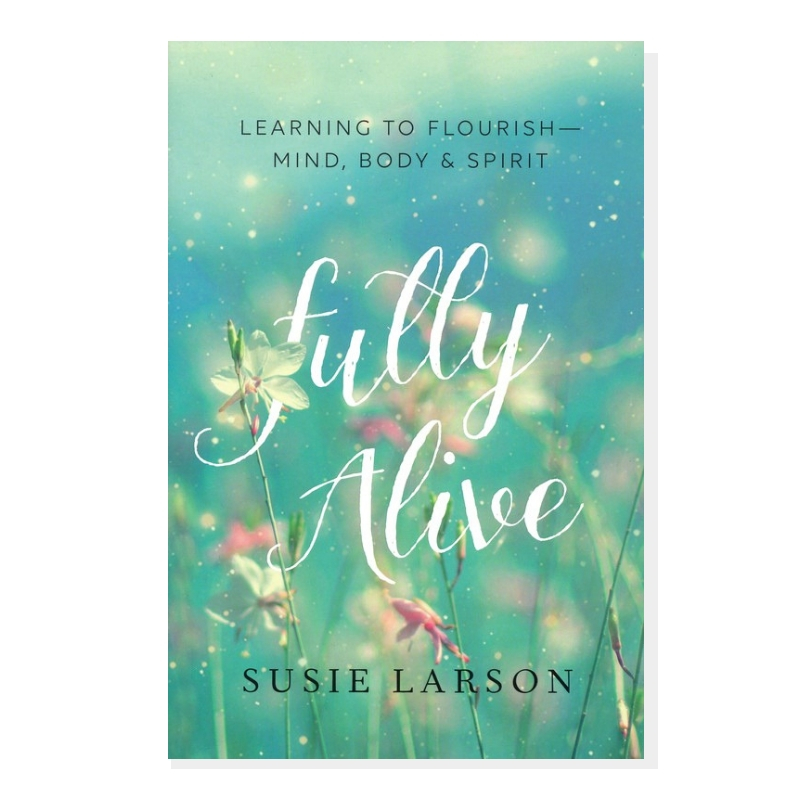 In this eye-opening book, Susie Larson shows how intertwined our emotional, spiritual, and physical health are. Spiritual difficulties can have physical consequences, and physical illnesses can have emotional and even spiritual ramifications. So in order for true healing to occur, it must happen holistically. Mind, body, and spirit. Larson explains we cannot keep ignoring the mental and emotional symptoms that are trying to get our attention. Fully Alive is an uplifting guide for anyone who longs to know the health, freedom, and wholeness that Jesus wants for us.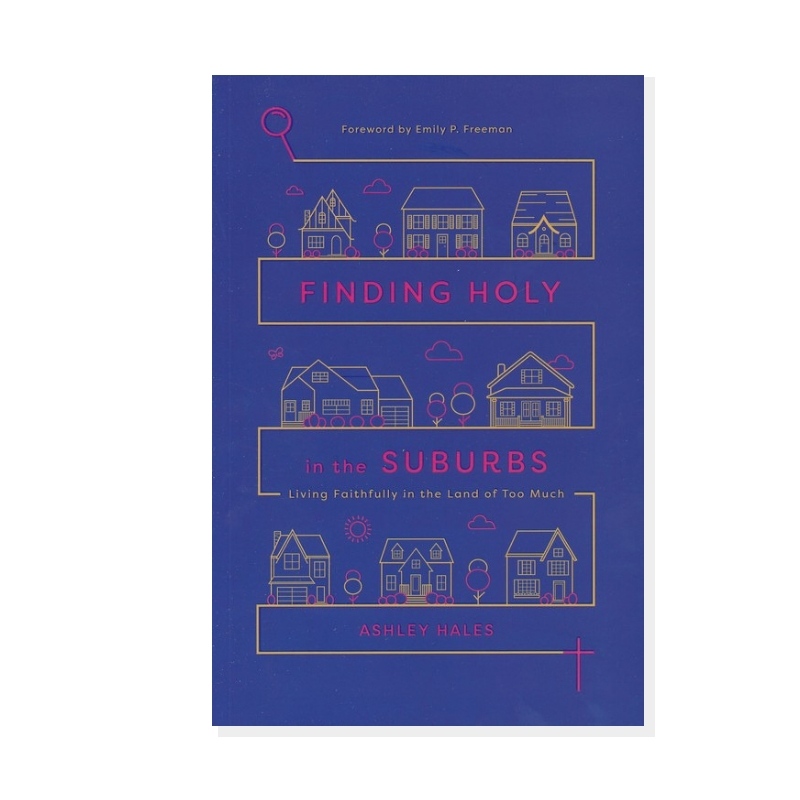 Commuters. Tract homes. Strip malls. Is this what you think of when you think of the suburbs? Or do you think of safety, beauty, comfort, and ease? More than half of Americans live in the suburbs. Hales writes that for many Christians, however, "The suburbs are ignored, denigrated and demeaned, or seen as a cop-out from a faithful Christian life. In everything from books to Hollywood jokes, the suburbs aren't supposed to be good for our souls." So, what does it look like to live a full Christian life in the suburbs? This book is an invitation to look into your soul as an suburbanite and discover what it means to live holy there.
More Notable Mentions from 2018
We'd love to keep listing all our favorite reads from the year, but that could go on forever! So here are some other books from 2018 we don't think you should miss…
Through My Father's Eyes by Franklin Graham
The Prodigal Prophet by Timothy Keller
Overcomer by Dr. David Jeremiah
Called for a Purpose by Tony Evans
Healing the Soul of a Women by Joyce Meyer
Courage, Dear Heart by Rebecca K. Reynolds
Letters to the Church by Francis Chan
Every Step an Arrival by Eugene H. Peterson
Eternity is Now in Session by John Eldredge
(Visited 1 times, 1 visits today)