As we all become a little more aware of the lasting impact single-use plastic has on the environment, we thought we'd take a look at the alternatives. From stainless steel bottles to glass bottles, these are great options to help reduce your impact on the environment – and stay hydrated!
Here are some of our favorites in eco-friendly drinkware…
Stainless Steel Water Bottles
Stainless steel water bottles are most people's go-to choice when it comes to sustainable drinkware – and for good reason! These insulated bottles will keep your cold drinks cold and your hot drinks hot… perfect. Added bonus, stainless steel bottles are super hardy and come in an incredible array of designs, messages and colors to suit just about everyone's tastes.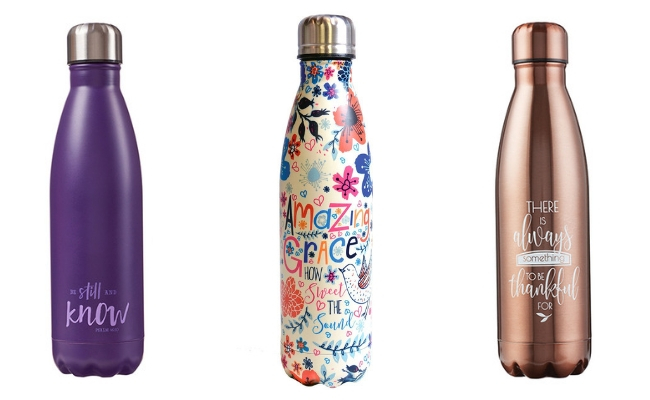 1.Be Still and Know, Hot & Cold Insulated Bottle
2. Amazing Grace Stainless Steel Water Bottle
3. There's Always Something to be Thankful For, Stainless Steel Bottle 
Glass Bottles
These glass bottles are great for cold beverages but not to be used for hot drinks, of course! We think they are simply beautiful with their floral watercolor designs and faith messaging – we can see lots of compliments heading your way when you carry these around…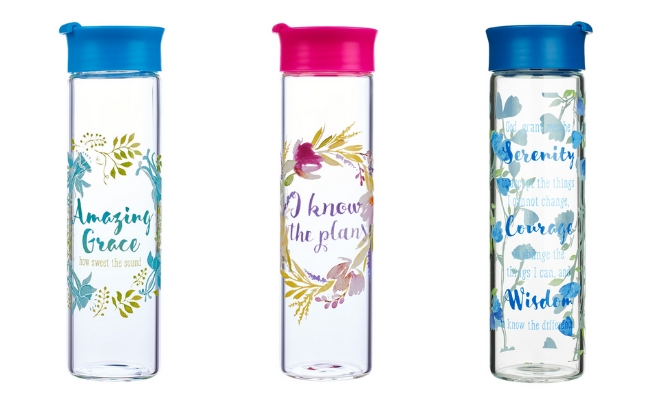 2. I Know The Plans Glass Bottle
3. Serenity Prayer Glass Bottle
Plastic Bottles
Plastic bottles are simply classic sustainable drinkware! We can remember taking bottles like these with us to school – can you?? But now there are wonderful grown-up versions with faith messages to inspire you on the go each and every day.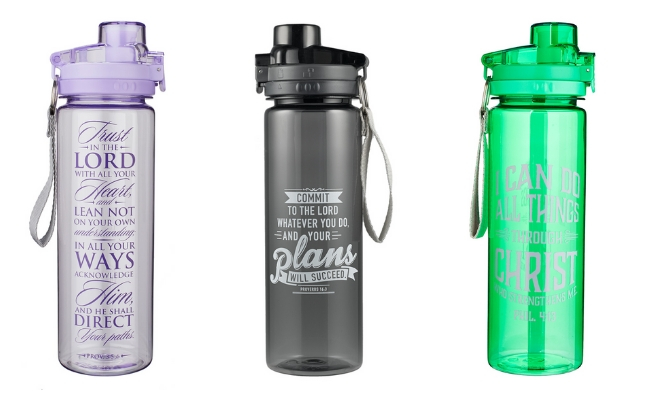 1. Trust In The Lord Water Bottle
2. Your Plans Will Succeed Water Bottle
3. I Can Do All Things Through Christ Water Bottle
Stainless Steel Travel Mugs
These travel mugs are for all you people out there who can't start the day without a hot drink! These travel mugs are perfect for brewing your hot beverage of choice before setting out on your way to work. As with the water bottles, they are extremely hardy and will surely last you a lifetime.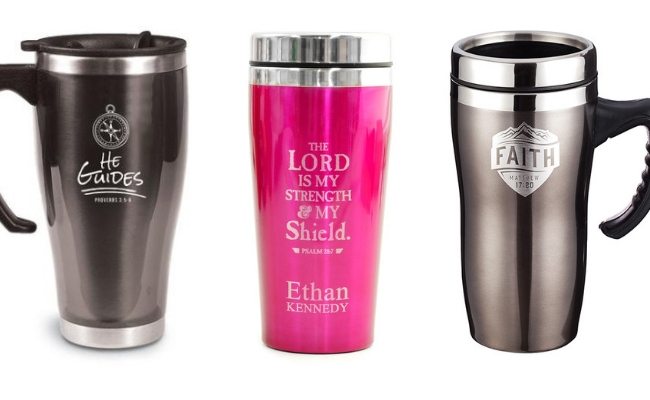 2. Personalized Travel Mug – The Lord Is My Strength
3. Faith Stainless Steel Travel Mug
(Visited 1 times, 1 visits today)