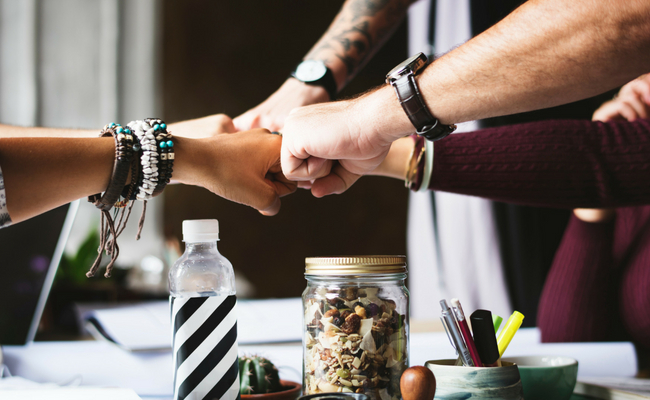 Keeping VBS volunteers motivated all week long can sometimes be a bit of a challenge. At the start of the week, everyone is excited to get going and share God's word with the children. But, how do you keep that momentum rolling through the rest of the program?
Well, we've jotted down some of our top tips to help you keep those energy levels up and your team enthusiastic all week long. Not only will these tips motivate, but they'll also help foster a healthy team dynamic. A happy, thriving team is much more likely to return year after year… and recruit more enthusiastic volunteers along the way!
Daily Devotional Time
We're sure this one goes without saying, but we'll touch on it anyway! Taking a moment before VBS begins each day to come together as a team and study God's Word is vitally important, even essential, for kingdom work. It will help to reiterate the importance of what they are bringing into the lives of these children while also keeping everyone's focus on what matters most… Him. If you want to share the load of preparing a devotional, why not ask a different team member each day? It's just another way to make every volunteer feel like an important part of the group!
Praise and Acknowledge Hard Work
Did someone go out of their way to make this year's VBS a success? Tell them about it! Hearing that someone can see the difference we are making is a powerful motivator to continue the good work. Maybe it's just a quiet appreciation and you simply tell that person directly – or perhaps at the end of day team meeting you take some time out to dish out praise to volunteers for their work. We all need to hear the work we are doing is appreciated!
Communicate, communicate, communicate
Keeping your overall vision and plan to yourself is never a good idea! Share your thoughts on how you see the VBS program rolling out and what you hope to achieve. It will help your volunteers to feel a part of a team working towards one brilliant goal. Also be sure to provide timely updates to your team. No matter how busy you get, always ensure everyone knows just what is planned for the day or of any important changes. You don't want team members learning information second hand – it's a surefire way to make a volunteer feel as though they aren't valued.
Food glorious food!
There's no denying that one of the best ways to energize a team is through their bellies! Maybe it can be as simple as brining in donuts each morning. Or perhaps you go as far as arranging a team dinner each day. Whatever approach you choose, it's a chance for the team to bond with each other… and revive themselves with a well-deserved treat!
YOU Need to Bring the Energy
Okay, this one is super important! No matter how enthusiastic you are at the start of the week, towards the end of the program you might be feeling, well, just a little bit worn out. But, if you arrive lacking motivation, looking tired, or groaning your way through the day, it's sure to rub off on your team. So, no matter how difficult it might be sometimes, try to bring as much energy and enthusiasm to each and every day. After all, leading your team by example is the great way to motivate on even the most difficult of days!
(Visited 1 times, 1 visits today)