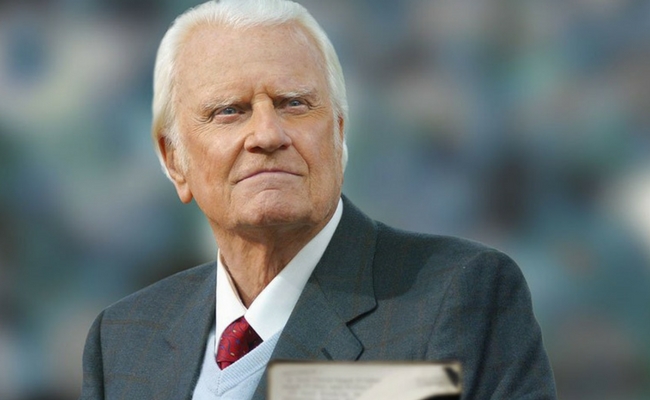 Shortly after his 97th birthday, Mr. Graham, knowing that his time on earth was drawing to a close, declared,
"When I die, tell others that I've gone to my Lord and Savior Jesus Christ — that's where I am."
Having spent his life preaching the promise of salvation through Jesus Christ, Reverend Billy Graham faced his eternal future with confidence. But this world will miss him greatly.
In 1939, Graham was ordained in the Southern Baptist Convention. Over the course of his lifetime, he preached the gospel in person to well over 200 million people – more than anyone else in history. Graham reached hundreds of millions more through television, film, and the internet. He founded the Billy Graham Evangelistic Association; served as trusted advisor and friend to multiple U.S. presidents; wrote over 25 bestselling books; and filled stadiums in every corner of the globe, faithfully preaching the same simple, life-altering message. In the process, Graham radically changed countless lives.
Billy Graham was married to his beloved wife, Ruth Bell Graham, for 63 years. His steadfast passion for reaching the lost in Christ's name continues on in the lives and ministries of their five children, 19 grandchildren, and numerous great-grandchildren.
In Philippians 2:15-16, the Apostle Paul called Christ's followers to become "children of God without fault in the midst of a crooked and perverse generation, among whom you shine as lights in the world, holding fast the word of life." (NKJV) In every generation, a few "lights" shine so brightly that when their life ends, the whole world pauses to remember and give thanks. Billy Graham was one of those people.
Here at Christianbook, we join with millions of others to honor his extraordinary legacy.
(Visited 1 times, 1 visits today)