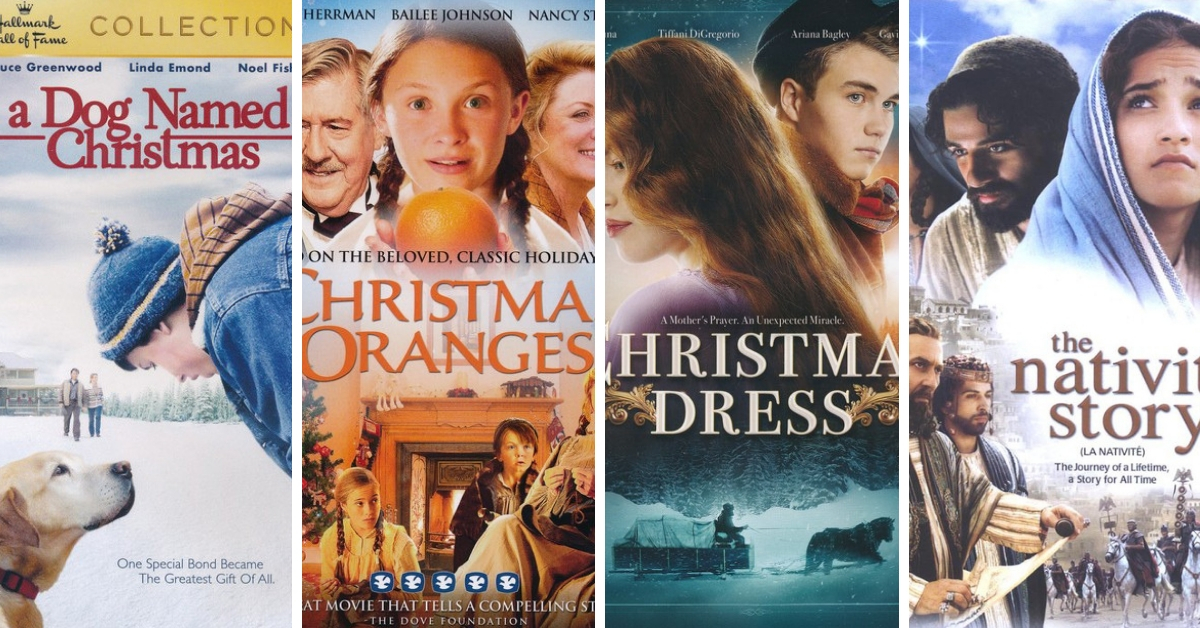 If you ask us, there isn't much better than cozying up on a cold evening, with a fire blazing, fresh-popped popcorn and a really good movie. There's only one thing that could make family movie night even better… CHRISTMAS! So, we thought we'd round up some of our favorite faith-filled Christmas movies for your enjoyment.
It's time to pop that popcorn!
Here's a movie that will pull at your heartstrings this season. The animal shelter needs families to foster dogs during the holidays, and Todd – a developmentally challenged 20-year-old – is eager to help. Convincing his dad, however, will be tricky. But when the friendly yellow lab named Christmas finally arrives, Todd proves he can care for him—and it's soon clear that Christmas is here to stay!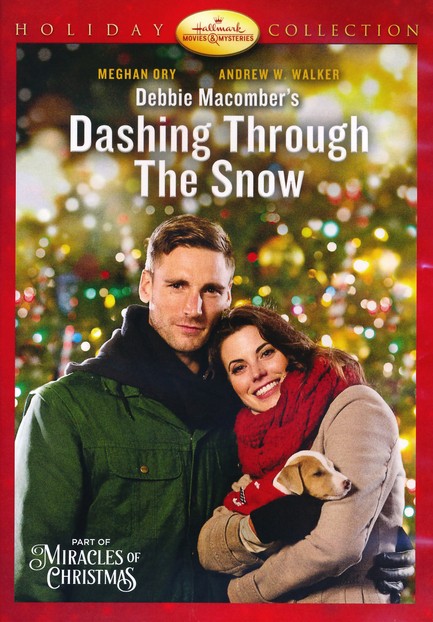 A wonderful romantic movie based on the novel by bestselling Christian author Debbie Macomber. Encountering problems with her airline reservation, Ashley tries to rent a car to get home to Seattle by Christmas. But there's only one vehicle left, and Dash beats her to it. He offers to share the ride, and Ashley reluctantly agrees – not knowing that she's on the FBI's no-fly list and Dash is the undercover agent assigned to trail her!
A movie that serves as a heartwarming reminder that while God helps those who help themselves, sometimes He does so through others. It's Christmas Eve, and Leland Jeppson's hope is gone. With a blizzard blowing in and the train bearing their gifts nowhere in sight, it seems Christmas is just one more thing they'll have to do without on their remote homestead. But when the presents arrive at the local post office, the postman and his son will stop at nothing to deliver a Christmas miracle to the family.
A movie that is an absolute must-watch this year and every year! Witness the struggles and joys of the Holy Family at the turning point of history. You will able to watch Mary and Joseph's journey from the very beginning before they are married and all the events leading up to the birth of Jesus. Epic in scope yet intimate in detail, this major motion picture spared nothing to ensure historical accuracy and cinematic power. A film to be cherished for years to come!
Here is a movie that wonderfully communicates the spirit of Christmas! Spoiled Jason Stevens expects to inherit millions when his wealthy grandfather dies – but all does not go as planned. Instead, his wise grandfather requires Jason to complete 12 tasks before receiving even a dime of his wealth. The series of gifts leads Jason on an incredible year-long journey of self discovery – a truly lovely movie!
This film is a moving (read: real tear-jerker!) story of a young girl fighting a serious illness her doctors aren't sure they can cure. After being gifted a snow globe, the little girl becomes fascinated with snow and wishes dearly to see it. A wish that inspires an entire community. Concerned that she will not make it to Christmas, the entire community work hard to bring the holidays to the little girl… even if it is a month early.  A movie that really conveys the power of love and community.
Christmas Oranges is one of our favorite Christmas films of all-time! Experience the journey of Rose, an orphan who teaches the meaning of hope to all around her. When Rose is abruptly removed from her "family" at the orphanage, she finds herself at an institution with a strict headmaster who immediately dislikes her.  Rose is devastated when she learns she is being punished by the headmaster again. Will there be a Christmas miracle? You'll have to watch to find out!
Now, we know this isn't technically a Christmas movie, but with the snow-filled lands of Narnia are close enough for us. Set during World War II we adventure with siblings – Lucy, Edmund, Susan and Peter – through the wardrobe and into the world of Narnia. This movie is a brilliant family classic full of adventure, talking animals and mythological creatures. It's sure to capture children's imaginations while introducing them to moral dilemmas and biblical themes.
Post updated November 28, 2018
(Visited 2 times, 1 visits today)