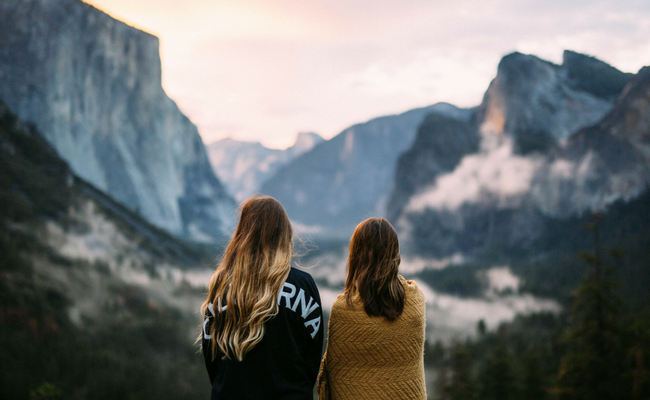 We have to admit, it was hard to put together this list without going on forever. There are just so many incredible Christian women out there right now writing inspiring books for other women. The authors listed below have tackled a variety of themes pertinent to Christian women today – from feeling left out to misconceptions about motherhood.
Prepare to be inspired by these female authors who will guide, encourage and accompany you on your journey.
Writing in a casual, conversational style, Lysa openly and honestly shares her own experiences, struggles, and processes of transformation. Lysa talks about experiences such as feeling left out and less than, people-pleasing, food cravings, coping with emotions, the ups and downs of living – and the ways she triumphed and continues to triumph with God's help.
Ann Voskamp delights in finding the beauty in life even when things aren't perfect. She invites you to walk with her through the intimate sharings of One Thousand Gifts, and to discover that while your enormous heart may be broken wide open in the process of caring for others, abundance is found when you have the courage to continue along The Broken Way. This year, Ann offers two new books. The first is Be the Gift, which includes with her own lovely photographic work, and the Advent keepsake and devotional The Wonder of the Greatest Gift.
You can learn much about Karen's mode of communicating from the titles of her books. She tackles issues that others might find embarrassing, such as, when to keep quiet, misconceptions about motherhood, how to stop running the show and more. With her natural, characteristic humor and goodwill, Karen has a gift for making the helpful information she offers easier to hear. There are plenty of gems of wisdom amid the laughs, and Karen readily admits that the lessons she empathetically shares were often learned through experience.
In her straight-forward, direct style, Priscilla Shirer followed up her debut in the movie War Room with her award-winning book Fervent, addressed specifically to women, demonstrating how to defeat the enemy by inaugurating a battle plan for serious prayer. With her latest, Awaken, a 90 day devotional, she continues in her no-nonsense way to encourage women to get in touch with the Lord and rely on Him for all their needs.
Throughout her writing career, Nancy has been committed to helping women grow. In her earlier works, she led women through her instructional, interactive leadership style to transform their lives in the Lord and be set free. In her recent writings, she encourages older women to mentor younger women and younger women to include more experienced women in their circle of friends, working together to bring the Gospel to life in their lives, homes, and churches.

(Visited 1 times, 1 visits today)