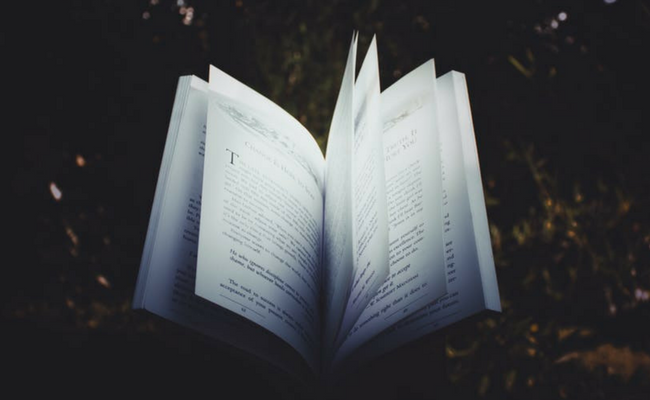 Fall. The season of apple cider donuts, beautiful colors, pumpkin spice lattes and most importantly… curling up with a really good book. Thankfully, this time of year brings a long list of new releases from our favorite Christian living authors. But, which new read to choose first? Well, we've put together a list of some of the top, soul-nourishing books you just won't want to miss this fall.
So, go grab that pumpkin spice latte and curl up with a blanket and a truly good read!
Americans are considered among the most anxious people in the world. We take the most medication for it and spend fortunes trying to relieve it. How have we let our fears get the better of us? in Anxious for Nothing, Max Lucado leads readers to reflect on the promises of Philippians 4:4-8. This passage from Paul's epistle contains an antidote to anxiety that will help you develop a mindset of resilience. Rediscover the power of prayer and take control of your thoughts.
From the author of Kisses from Katie, comes an invitation to faith, even when things turn out differently than you expected. As a teenager Katie moved to Uganda, founded a successful humanitarian organization, become a mother through adoption and served where God called her. However, after an unexpected tragedy rocked her family, she felt the first stirrings of doubt in God's goodness. Yet in her doubts, Katie continued to turn to God. Here, she shares what she learned during that time and offers encouragement to readers to seek God even in those unexpected painful places.
We've heard the promise of the New Earth in Scripture, but what does that really look like? Most of our ideas about eternity come from popular culture rather than the Word of God. In All Things New, John Eldredge aims to show us how much more amazing, fulfilling and rich our eternal home and our lives will be. Far from a continual worship service, or a peaceful boredom, heaven will be a renewal of all that is, in a paradise free from pain and loss, bathed in the continual presence of God.
Five hundred years ago, on All Hallows' Eve in 1517, monk Martin Luther posted his 95 Theses – and ignited a firestorm that scorched the medieval church and forever transformed Western Society. From the author of Bonhoeffer: Pastor, Martyr, Prophet, Spy comes a powerfully written and impeccably researched biography that vividly captures Luther's dynamic life and times.
What's your reaction when someone you care about hurts you? Do you bury the pain and keep smiling? Author Holley Gerth shares from her own journey of learning to make peace with others by doing the hard thing, the brave thing, and sharing her concerns. Few of us enjoy conflict, but growing into the fullness of who Jesus made us to be often requires strength and vulnerability. As you read FierceHearted, you'll discover that with God's help you can live fully and love bravely every day.
He started his journey as an unknown carpenter, but Joseph became the earthly father of Jesus. For his part in the nativity story, he faced a situation much like our own – encountering life circumstances he didn't choose or understand. In Faithful, Hamilton encourages readers to follow Joseph's example during this Advent and Christmas season, and exchange doubt for courage as we learn to accept and glorify God's will.
(Visited 1 times, 1 visits today)