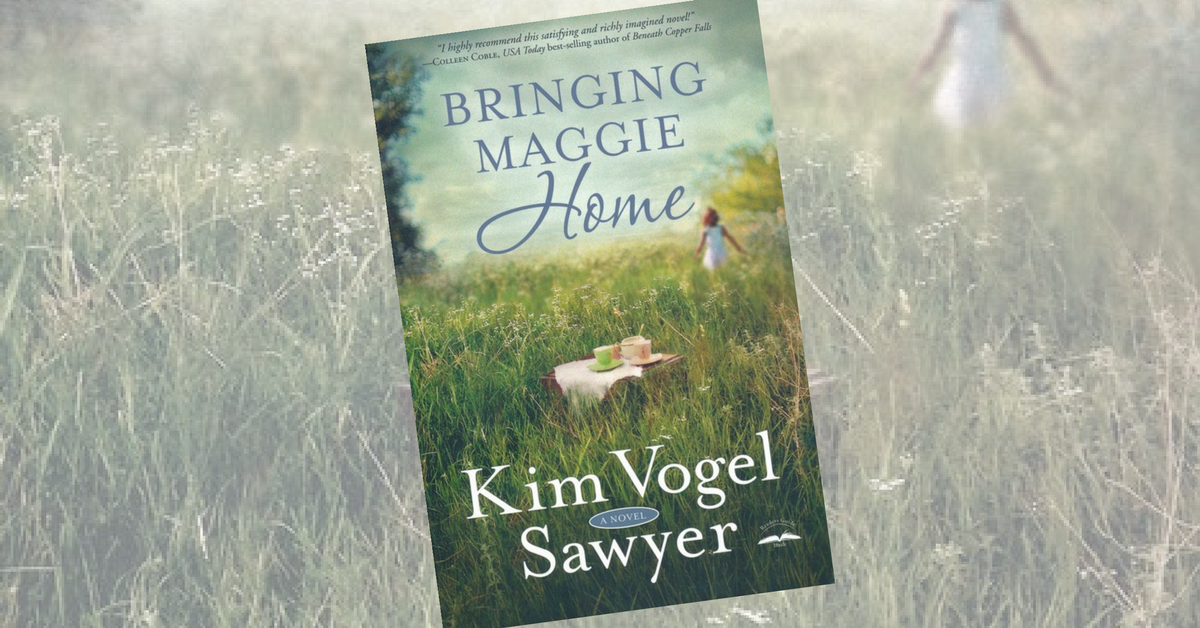 A word from author Kim Vogel Sawyer on her latest novel, 'Bringing Maggie Home', just for you Christianbook.com readers…
When I think about the release of Bringing Maggie Home, I have two opposing emotions: hope-filled anticipation and nail-biting apprehension. This story was a joy to write, delving into the unique relationship shared by mothers and daughters (as mom to three girls and gramma to four grandgirls, I do have a little experience in the subject), and I'm eager to find out how it resonates with readers. The nervous part comes from knowing this story is a new direction for me.
In the past, my full-length contemporary stories have featured Old Order Mennonite characters; this story does not. Up until now, my stories have either been set in modern days or in the distant past; this one transitions back and forth through time. In some of my previous works a hint of mystery has added a thread to the story; Bringing Maggie Home is predominantly a mystery. Whenever an author branches into a new direction, there's the concern that readers who have a certain expectation will be disappointed. But I sincerely hope my readers will enjoy this offering, which still incorporates elements of hope, faith, and heart.
The idea for this story came to me when I stumbled upon a short, obscure news article on the Internet about an unsolved mystery from the 1930s. In a small Arkansas town, six or seven early grade school-age children disappeared and were never found. Of course, an author's brain always runs to the "what/who/why/how"—in this case, what happened to the children? Who took them away? Why were they taken? How could they leave no trace? The answers came together in my mind, along with the agonizing realization of how these families' lives were impacted forever by the irreplaceable loss. From there, story grew.
I am particularly fond of Hazel Blackwell DeFord, the "main" main character. She was such a loving grandmother to Meghan. Since I didn't have a grandmother (both of mine died when my parents were still children), I gave her all the characteristics I've been told my grandmothers possessed: spunk, strong faith, compassion, protectiveness, and creativity. Crafting her, in a way, bonded me to the grandmothers I never met, and also challenged me to develop a closer relationship with my grandchildren.
Hazel tried so hard to be a good mother to her daughter, Diane, but the fear of loss always intruded, and strong-willed Diane only wanted to break free of the entangling bonds of protection. I confess, at times I wept over the broken relationship between these two women, both doing what they thought was best but always pitting themselves against each other. Ah, so human, these two.
A pre-reader shared the most heart-touching reaction to this story—one that put a lump in my throat: "After reading this book, I have a new gratitude for my great-grandma, and I am so grateful to have seen through fiction what actually could change my heart. What an incredible book that it can bring healing I didn't even know I needed!"
I truly hope this story, even though it is purely fictitious, will help mothers and daughters who are at odds with each look deeper into their relationship and find a way to mend their differences. I'm a firm believer that God is able to heal any wound when we give Him the chance to work in and through us—and believe me, it's never too late!
God bless you muchly as you journey with Him,

(Visited 2 times, 1 visits today)