The summer holidays are here once again! Finding ways to keep little minds active and occupied all summer long can be, well, just a bit of a challenge. So, we've rounded up some of our favorite brain teasers, puzzles and games that we think will keep their minds working throughout the summer. It's time for some fun… and learning!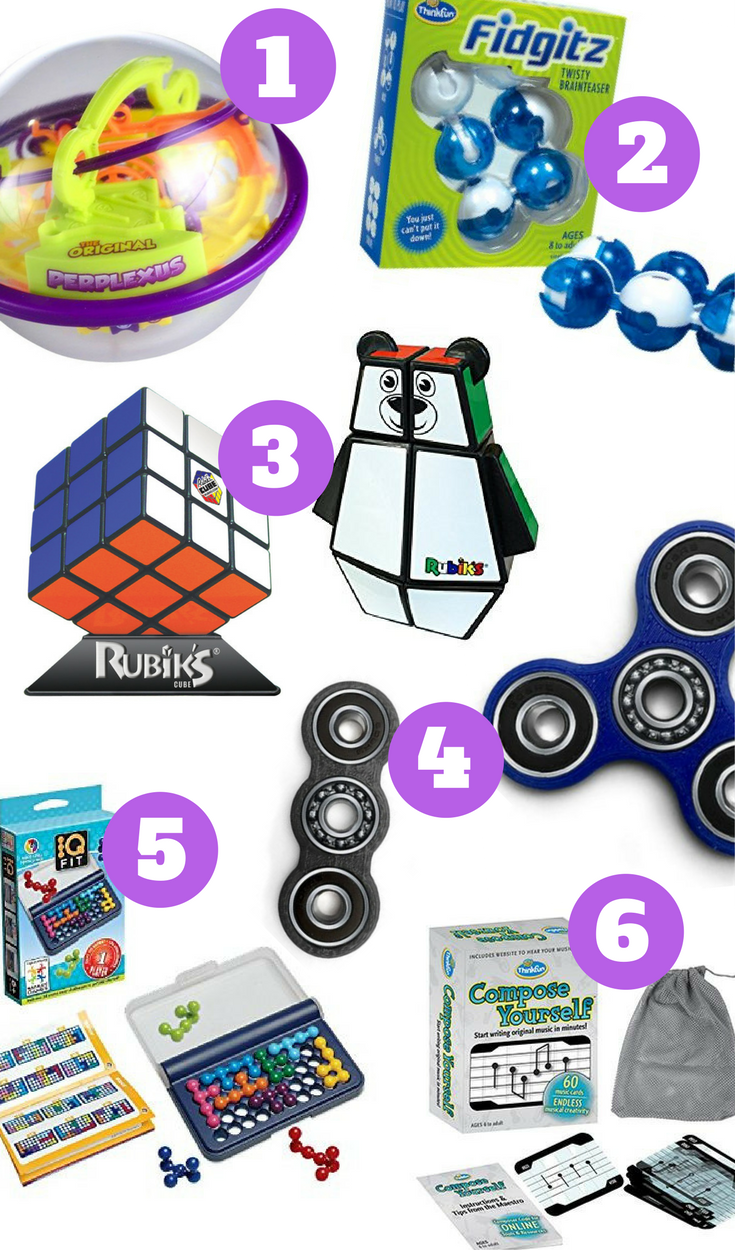 It's the original Perplexus taken to a new extreme – and it's guaranteed to keep little brains occupied for hours on end! Designed for ages 6 years and older, this toy features the same design as the original, and is played exactly the same way. Perfect for taking along on any summer travels!
This three-dimensional mechanical puzzle is a real brainteaser for children 8 years and up. It twists and it turns, all in a unique fluid motion that will mesmerize kids for hours. The aim of the game is to manipulate the puzzle until one side is blue and the other all white. Perfect for developing problem solving skills!
The Rubiks Cube 3 x 3 puzzle cube is perfect for ages 8 years and older.  It's made from molded plastic – so no more stickers or cheating! As for the smaller children, the Rubiks Junior Bear is easy to grip and a simple puzzle to solve. Ideal for ages 4 years and older.
Now, if you haven't heard of these, we have to ask – where have you been?! The fidget-spinner has really taken off and is now the must-have item for kid's across the country. This unassuming little items are perfect for small hands and have been said to make the perfect fidget toy. They help with concentration, increased focus and stress release!
The aim of the game is to fit all the 3D-puzzle pieces on the game board in a way that it turns into a flat, 2D-image without holes. With over 100 increasingly-difficult challenges, the IQ Fit is portable, compact and great for travelers of all ages!
This game teaches children how to start writing their own original music… perfect for any budding Beethoven's out there! Designed for ages 6 years and older, children just need to arrange the cards in a visual pattern, enter the codes using game software and then – here's the great part – they can hear their piece played by a full symphony orchestra at Abbey Roads Studio!
(Visited 1 times, 1 visits today)