This week's #EverythingChristian list is all about, well, everything Christian! From t-shirts to tote bags, Bible covers to home decor, we're exploring all our favorite items featuring messages of faith.
So, now you can go out and proudly share your faith with the world!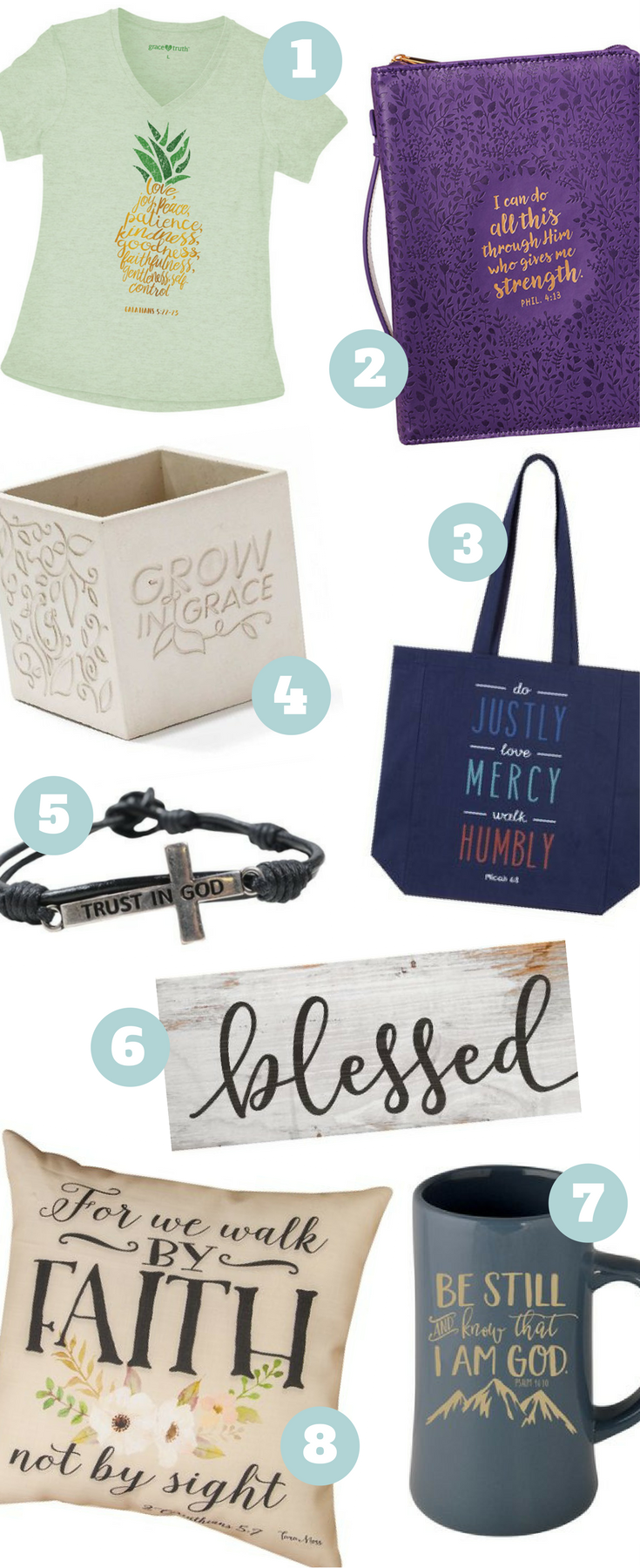 In a lovely fresh pistachio color perfect for the summer, this tee features a Galatians 5:22-23 message – 'love, joy, peace, patience, kindness, goodness, faithfulness, gentleness, self-control'.
What a perfect way to keep your Bible protected! The floral design is accented with gold foil stamped verse – 'I can do all this through Him who gives me strength' – Philippians 4:13
You can never have too many totes if you ask us – and this is a great addition to any collection. The sturdy tote bag features artisan typography of Micah 6:8 – 'do justly love mercy walk humbly' – perfection!
This planter is guaranteed to make a statement in any garden. A must-have for anyone with green fingers!
Wear your heart on your sleeve, quite literally, with this bracelet's message – 'Trust in God'.
The distressed, weathered finish of this piece will make a great accent for just about any room in your home. It's also perfect for any of you fans of Joanna Gaines' rustic style!
Pour yourself a cup of inspiration each time you reach for a morning coffee with this ceramic mug featuring Psalm 46:10.
Beautifully designed by bestselling artist, Tara Moss, this pillow features a floral trim alongside inspirational scripture 'For we walk by faith not by sight' – 2 Corinthians 5:7. Added bonus… this pillow is created with Climaweave® fabric, which means it can be used both indoors and outdoors!
(Visited 1 times, 1 visits today)