Wedding season is upon us again! We get it, planning a wedding can be stressful. Sometimes it's hard to find those little extras and keepsakes for your ceremony and reception. Which is why we've put together the perfect little guide for those finishing touches that will fill your wedding with so much love and faith. Let's get ready for the best day ever!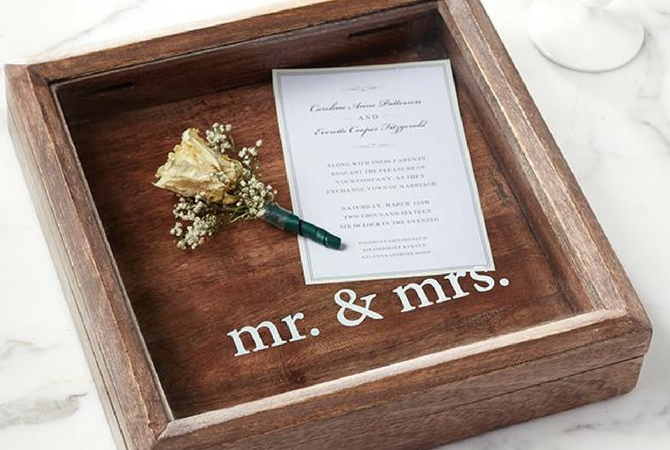 This wooden shadowbox has a hinged glass lid to display some photos or other tokens of love from the bride and groom. But why not even use it after the wedding? It's perfect for safely tucking away some lovely mementos or keepsakes from the big day. It's so neat and will look just lovely in about any setting.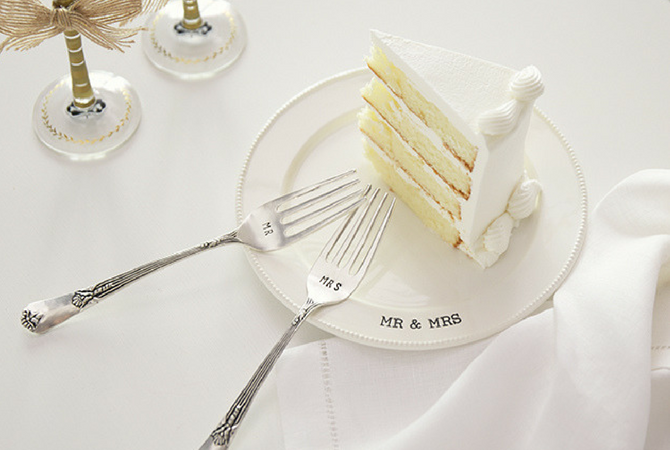 The cake… It's one of our favorite parts of any wedding day, so we could hardly leave it out! This Mr & Mrs plate and fork set will be perfect for the cake cutting ceremony and will look great in all your photos. It's also a wonderful little keepsake – you can dig it out every anniversary (or just any time you indulge in a slice of cake!).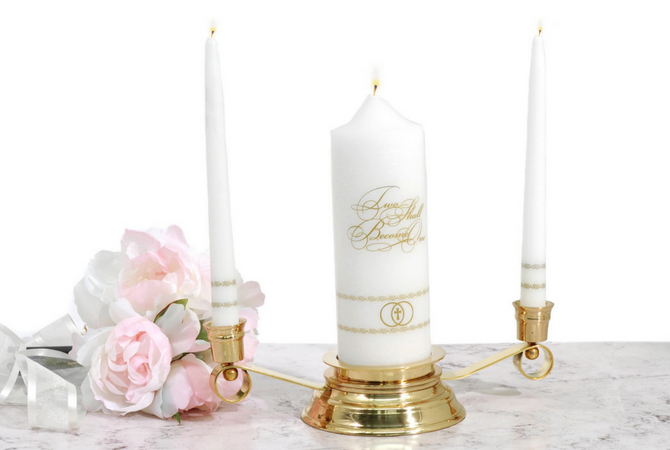 Add a symbolic unifying detail to your wedding ceremony! This candle symbolizes the joining together of two people in marriage -the bride and groom each light an outer candle and then come together to light the center candle. A beautiful moment you can treasure together. As the candle says – 'Two shall become one'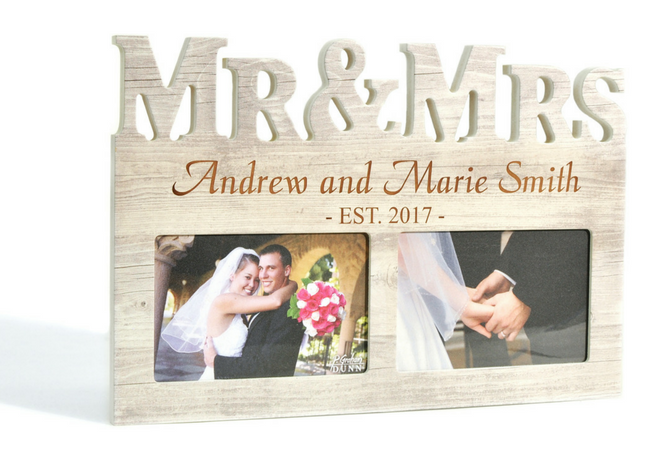 What an official yet personal way to mark the occasion! It's perfect for showcasing photos of the bride and groom during the reception but will also hold a special place of honor in your home after you've said 'I do'.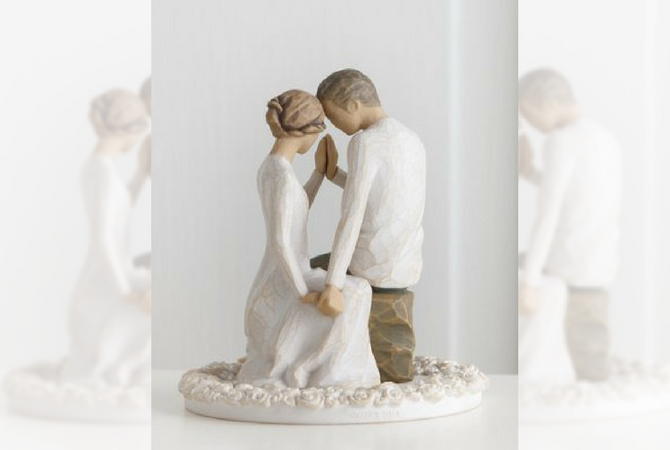 This exquisite topper is really, well, the icing on the cake! Set on a base of carved flowers to provide stability when placed on your cake, it's simple and so sentimental. We love it! But of course we do… it's by Susan Lordi for Willow Tree® after all!
(Visited 201 times, 1 visits today)