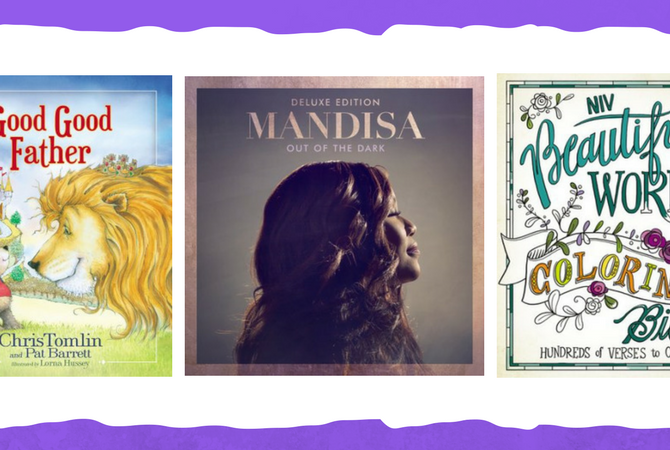 With over 4,000 items on sale, we thought we'd navigate the HUGE Spring Cyber Sale and handpick some of our favorite items for you. From Bibles to Christian Living books, home decor to toys for kids, these are some of our top picks.
Don't forget, this sale wraps up Wednesday 31st May, so be sure to shop these great deals before they expire!
Note: All prices are correct through to midnight, Wednesday 31st May.
If you are looking for a coloring Bible, you really can't go past the incredible illustrations of the Beautiful Word Bible. It's a wonderful way to slow down, take some time out and really soak up the scripture. We have to say, it's one of our favorite ways to meditate on God's word.
We know this is a bit of a splurge, but it is just such a treat of a Bible and something that will last a lifetime. Looking for something in a lower price bracket? You'll be pleased to know you can purchase the hardcover version of this book for a fraction of the price in our sale.
The Beginners Bible for Kids has always been a bestseller, but the updated 2016 edition is better than ever. Featuring new and wonderfully vibrant 3D art, it's sure to engage kids on a new level. We can't think of a better way to introduce children to the Bible.
The latest release from Louie Giglio is an incredibly inspiring read. We all have hang ups, habits and fears that keep us from reaching our full potential – these are the things Louie sets out to help you defeat in Goliath Must Fall. It'll grab you from the opening page and have you looking at your life with a new perspective.
Don't think we forgot about your fiction readers out there! Amelia and the Captain is the third book in the Sisters of Mercy Flats series. This exciting new historical romance is sure to whisk you off to another time and place… You'll love every twist and turn!
This book has us seriously excited. Known for her wisdom and warmth, Nancy DeMoss Wolgemuth explores the value of cross-generational friendships. Older women sharing their knowledge and younger women learning from those who have been there and found God's ways to be true and good. It's a read that is sure to take your relationships to new depths.
Oh, you fans of Mandisa will love this bargain! After a 4-year hiatus from the recording studio, Mandisa is back and better than ever with the newly released Out of the Dark album. Mandisa's powerhouse vocals shine throughout the album – it is a truly incredible listen from start to finish.
We LOVE a good documentary and 'Is Genesis History' does not disappoint! Featuring a dozen scientists and scholars, the DVD shines new light on our origins, providing a positive argument for Biblical Creation and the Flood.
This rustic wall art will is a great way to display your faith at home. Created out of pallet slats, the piece features a lion motif and John 1:9 – 'Be strong & take courage… for the Lord is with you wherever you go' – a great daily reminder for you and your family.
Love to cook? Well, this is the set for you! Each dish displays words of blessing and inspiration about love, home and family. It's the perfect item for the faith-filled cook!
This colorful books if jam-packed with activities that will teach children about the life of Jesus. Designed for children 4-7 the book explores the birth of Jesus in Bethlehem, His teachings and His miracles, and His death and resurrection. Kids are sure to enjoy using their imaginations and learning about Jesus with this book!
Now, choosing just one toy is a difficult task, but we really don't think you can go past Melissa & Doug! The Fold & Go Barn will provide endless hours of imaginative play for kids – they'll surely love it.
This book has been a favorite for kids since its release last year. It's a beautifully illustrated story that aims to assure kids that God is truly a good father and they are all loved by Him! A perfect book for kids aged 4-8 years old.
Note: All prices are correct through to midnight, Wednesday 31st May.
(Visited 1 times, 1 visits today)