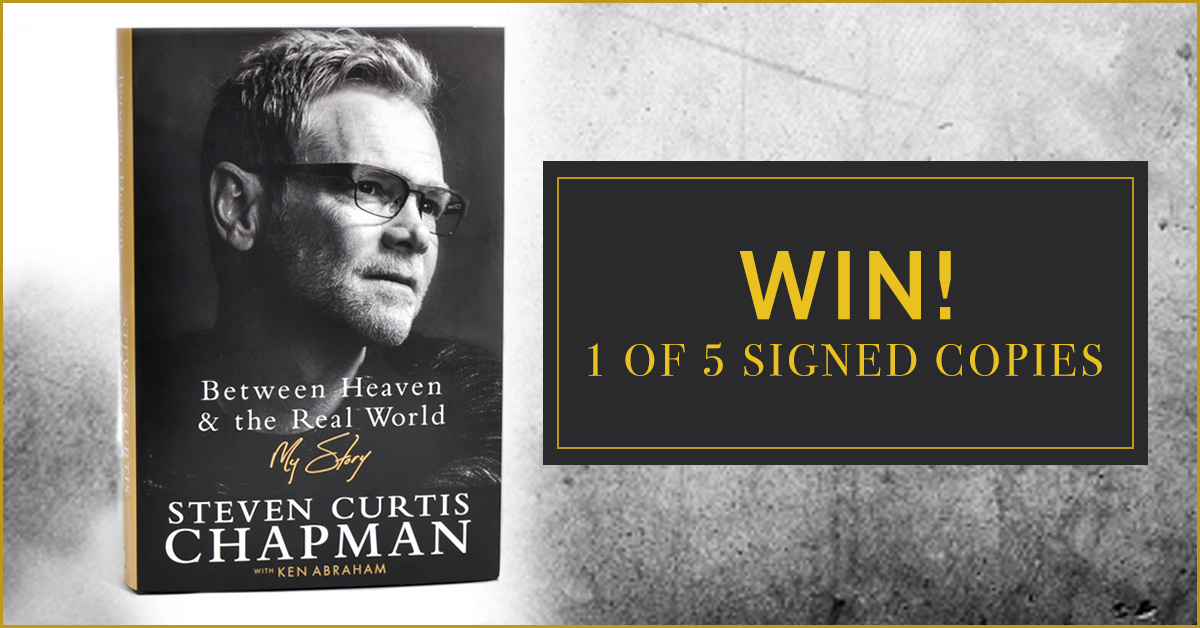 COMPETITION CLOSED // Fans of Steven Curtis Chapman won't want to miss this! We have signed copies of his new book, Between Heaven & the Real World: My Story to giveaway to 5 people. It will make the perfect little addition for your book collection, or perhaps a great gift for a loved one.
The memoir is an incredible read that takes an exclusive look into Steven's childhood and challenging family dynamic growing up, how that led to music and early days on the road, his wild ride to the top of the charts, his relationship with wife Mary Beth, and the growth of their family through births and adoptions. In addition to inside stories from his days of youth to his notable career, including the background to some of his best-loved songs, readers will walk with Steven down the devastating road of loss after the tragic death of five-year-old daughter Maria. They'll then experience his incredible return to the stage after doubting he could ever sing again.
Poignant, gut-wrenchingly honest, yet always hopeful, Steven offers no sugary solutions to life's toughest questions. Yet out of the brokenness, he continues to trust God to one day fix what is unfixable in this life. This backstage look at the down-to-earth superstar they've come to love will touch fans' lives and fill their hearts with hope.
Want to know how you could win? It's simple: 
Visit our Facebook Page
Like the Steven Curtis Chapman giveaway post
Click the link included in the Facebook post to complete the entry form on our website
That's all!
Entries close Monday 22nd May, 5pm EDT – click here for full terms and conditions. 
(Visited 2 times, 1 visits today)