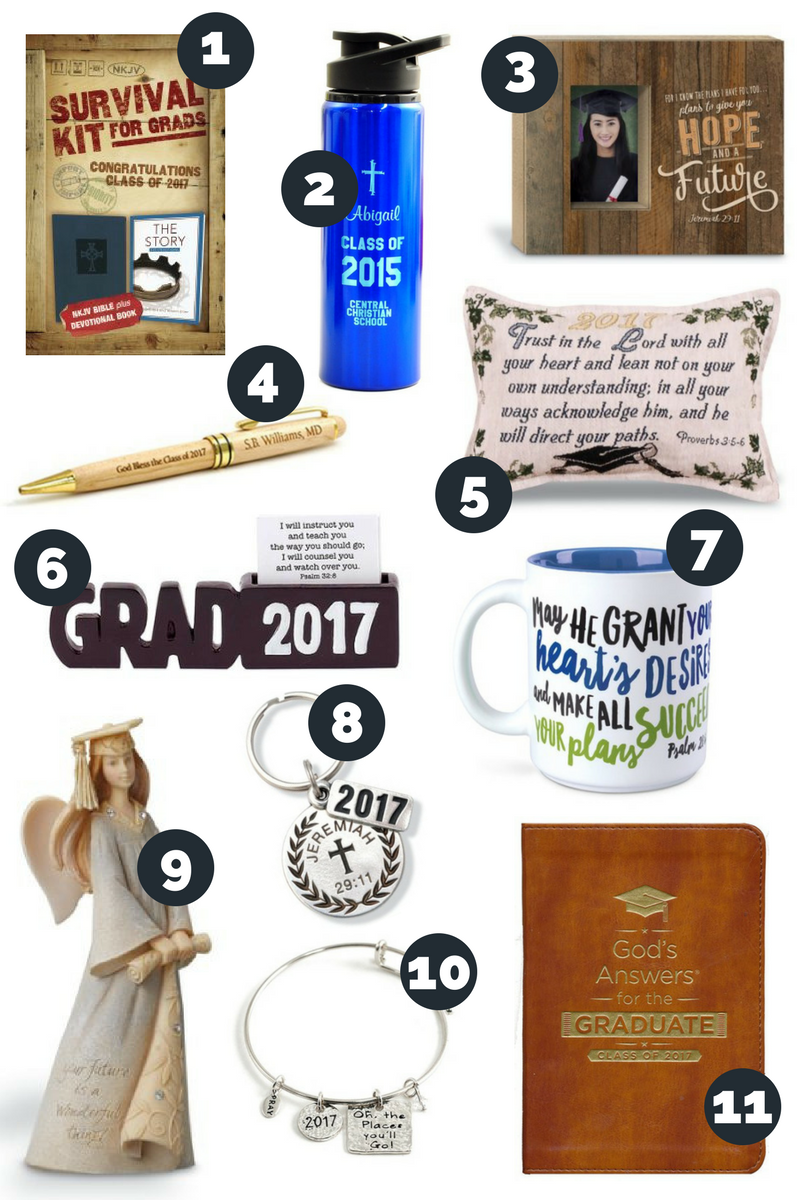 Oh, Graduation season is upon us again! If you are lacking inspiration for the perfect faith gift for the grad in your life, fear not… our Class of 2017 store is fully stocked with gifts that will provide the perfect combination of faith, inspiration and, of course, congratulations.
Here are some of the top picks for 2017 from our gift editor!
Complete with an NKJV Bible and a copy of The Story devotional, this kit is perfect for equipping your student with the spiritual resources for the next part of their journey.
Engraved with cross and personalized with name, class year, and school. It's the perfect little gift for the graduate who is always on the go!
What a great reminder for graduates that God has plans for them. A beautiful rustic frame that will be a lovely addition to any home. Just add a beloved photo of your grad!
A classic gift, but a goody. This maple pen is beautifully designed and can be personalized with your students name.
This little keepsake is something they can cherish for years to come.
We love this! The scripture verse cards are faith-filled and guaranteed to inspire your graduate.
What every coffee-loving member of the Class of 2017 needs. Just add coffee!
Inscribed with Jeremiah 29:11, this keyring makes for a small but lovely gift.
Now, we love a little commemorative piece from Karen Hahn – and this one is no different! A beautiful and elegant gift for a special young woman.
This charming piece is a special little item for your Class of 2017 graduate. Added bonus, the bangle comes complete with a mortarboard graduation cap gift box!
This little book is jam-packed with time-honored wisdom from the Bible. It is sure to provide encouragement for graduates as well as spiritual guidance for successful living.
(Visited 1 times, 1 visits today)