I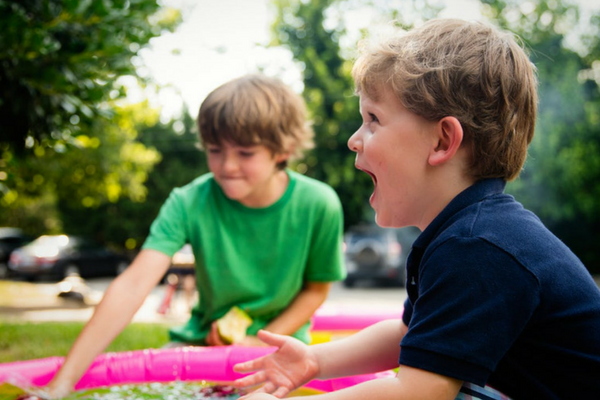 So, you've taken on the giant task that is your church's VBS program… now what? Well, after all the planning and the crafting comes the promotion. You want to get as much energy and enthusiasm behind your event – so, why not harness the power of social media!
Facebook, Instagram, Twitter, Snapchat, Google+… the possibilities are endless. Here are our top ways to spread the word about your VBS, and ultimately, get more kids through the door!
1. Share the event – on your church's Facebook page and other social media channels to spread the news to your community. Try to do this as far in advance as possible and then post updates regularly through your event page.
2. Send online invitations – either directly through your church's contact list or through a digital events site.
3. Create a hashtag – (for example, #ourchurchnameVBS) and use this hashtag on every post so people can follow your event easily on Twitter, Instagram and Facebook. If possible, try and make this hashtag as unique as possible – you don't want your content to get confused with another Instagram campaign!
4. Make your own app – it's easier than you think! You can use a free app-maker website to create your own mobile app and share the details with your church. You can post updates and share key information through this app.
5. Create shareables – the options are endless! You could make a meme (a funny photo with captions) using photos from last year's VBS. Or, you could energize volunteers with a quote or snippet about why they volunteer. Then, once you've created these graphics, post them on your church's Facebook so others can share them within their own network.
6. Share videos of VBS in action – Use your cell phone to film quick interviews with volunteers about what VBS means to them, or share film footage from a volunteer training day, or a decorating party. Post on the church's website, Facebook page, or YouTube.
7. Design a geofilter for Snapchat – Have a resident artist of graphic designer at your church? Well this one is for you! You can submit a free filter to Snapchat for the community to use at a certain place and at a certain time… perfect for your VBS! People snapping geofiltered videos and photos of the event to their friends will only help to generate more interest.
8. Go Behind-the-Scenes – Post attention grabbing behind-the-scene photos on Snapchat and Instagram about event preparations. Who doesn't love being in on something that feels like a secret or learning how an event like VBS is planned and executed?
9. Tweet testimonials –  these can be from kids, parents, or volunteers about last year's VBS. You could even tweet interesting facts connected to your theme, or teasers about your theme and activities.
10. During VBS – Use Facebook Live and Instagram Live to share your VBS in real-time – kid's singing, enjoying VBS activities etc. Parents who can't volunteer can enjoy seeing what their kids are doing throughout the day. Make sure to protect kids' identities by filming from behind everyone.

(Visited 1 times, 1 visits today)