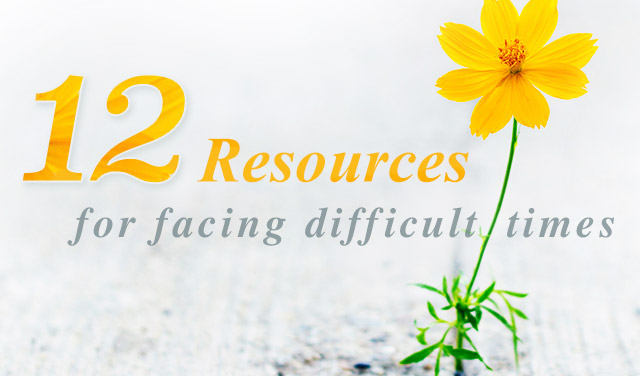 At one time or another, we all experience some kind of spiritual challenge. In these moments, we could all use a little extra help or guidance. So, we've picked a few of our top reads from some beloved and bestselling Christian authors. Whether you're experiencing a crisis of faith or marriage breakdown; a life-changing illness or a lack of direction and purpose in life, these are the books for you.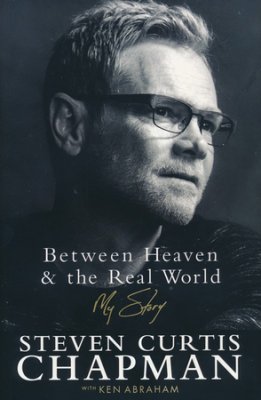 Music icon Steve Curtis Chapman & prolific author Ken Abraham chronicle Steven's real life struggles with the accidental death of his 5-year-old daughter and his return to the stage in 'Between Heaven & the Real World'. Gut-wrenchingly honest, but always hopeful, readers will get an intimate look into Steve's personal life, his struggles and how he continues to trust God to one day fix what is unfixable in this life. A story that will fill your heart with hope.
Pouring out his heart, Grammy-nominated songwriter and farmer, Rory Feek dares to tell the story of his "ordinary" life, his wife's battle with cancer, and the blessings that come with living "the long goodbye". Rory talks from the heart about his life – from a difficult childhood to life after Joey and all the big and little moments in between. Prepare to be moved by this book.
You are not only intended to be free… you are already free in Christ! In 'You Are Free' Rebekah Lyons calls readers to release the un-freedoms that burden them – from trying to meet the expectations of others to stress, anxiety, self-condemnation – and embrace the true freedom that comes from being in God's presence.  A must-read for those who find themselves feeling stuck or have ever asked "what should I do with my life?".
Going beyond mere descriptions of grace, Kyle Idleman moves his audience into the experience of grace that transforms hearts and sets captives free. Told through real life stories of lives transformed,  'Grace is Greater', shows that no mistake, failure, or sin is too big that grace cannot rewrite the story.  A book to help you find new freedom and joy in your own life.
Feeling lost? This is the book for you. With wit, humor, and wisdom, Craig Groeschel shows how the choices that are in your power can lead to a life you've never imagined – if aligned with biblical principles. Groeschel explores how to stop what hinders you, start new habits, stay committed, and when you should just go – even if it is easier to stay. It's all about feeling confident in your choices all while trusting God's direction for your life.
Failure, damaged, lonely… Matthew West challenges readers to tear off the false "nametags" they've been given by society and recognize that their true identity lies in their relationship with Jesus Christ. 'Hello, My Name Is' will inspire you to look beyond the labels and understand who you are begins with knowing Whose you are… a child of the one true King. We couldn't recommend this book any more – Matthew West has a truly wonderful way of writing in a way that will touch your heart and change your life for the better.
The latest from bestselling author, Gary Thomas shows couples how to turn a struggling marriage into a thriving marriage with one simple practice: cherish your spouse. Through personal stories and real world examples, Thomas explains what husbands and wives can do today to turn their marriage around. In Thomas' own words – "Most marriages survive by gritting teeth and holding on. But marriages can and will not only survive but thrive when husbands and wives learn to cherish one another." – a must-read for couples.
This classic read from Gary Chapman almost needs no introduction! Brimming with practical information, 'The 5 Love Languages' details how you can experience deeper and richer levels of intimacy through communication. He teaches readers the 5 love languages – each with its own purpose and appropriate time. Whether your relationship is flourishing or failing, you'll want to read this… if you haven't already, of course!
Lysa TerKeurst understands how early feelings of rejection can haunt our adult lives. In 'Uninvited', Lysa shares honestly from her own struggles with rejection and how she's learned to overcome past experiences. With the vulnerability and wit, TerKeurst explains how you are handpicked by God and designed for a love without limits. This one is the ideal read for those struggling with rejection and brokenness – truly inspiring and uplifting.
Beloved author of 'One Thousand Gifts', Ann Voskamp delivers another superbly inspiring message with this read. 'The Broken Way' reveals the secret of letting Christ turn our brokenness into God's victory and in turn becoming witnesses of tremendous value to the kingdom. Prepare yourself to be moved by Voskamp's thoughts on how He takes flawed and imperfect sinners, redeems us, and makes us useful.
We live in an age of skepticism that demands facts, data, and proof – of this, there is no doubt. In 'Making Sense of God' Timothy Keller offers skeptics and believers alike reason to find true value in Christianity. A brilliant and timely read for any one that might be questioning their faith – Keller will help you to understand the role religion can play in a modern society and challenge those doubts.
The ultimate read for any person who might be struggling with their faith. 'The Case for Christ' follows legal journalist, Lee Strobel as he sets out to disprove Christianity's claims… and ends up presenting solidly convincing evidence supporting Jesus' claims. An incredibly powerful read and defense of the Christian faith – this one should be on every Christian's bookshelf!
(Visited 1 times, 1 visits today)