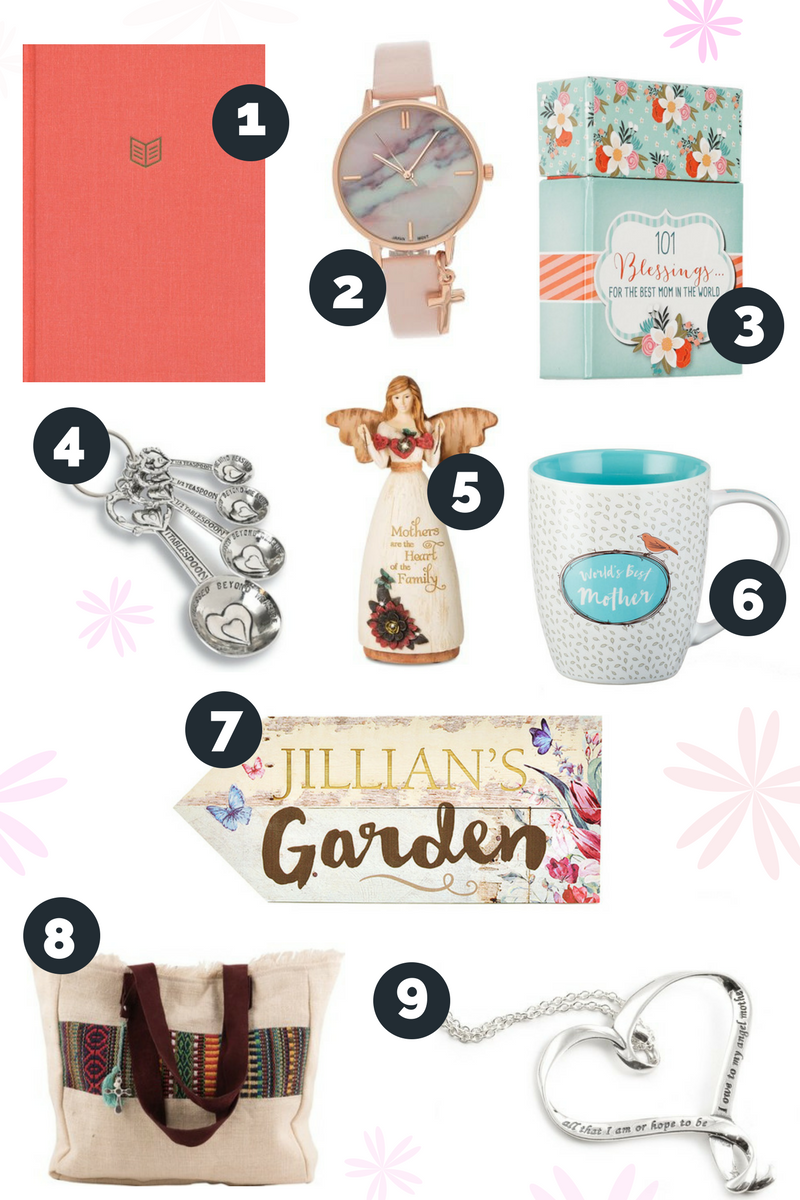 Mother's Day is just around the corner (Sunday 14th May) so that can only mean one thing… it's time to get shopping for that perfect gift! We've picked a handful of our top gifts to give you a little inspiration. These are the gifts we think mom will love. The gifts that will showcase her faith. The gifts that will really communicate just how much she means to you.
Whether she is a mom who loves baking, gardening, fashion or simply a faith-filled mom – these gifts are sure to put a big smile on mom's dial this Mother's Day!
The brand new Bible from the She Reads Truth team is beautifully designed and illustrated with hundreds of devotionals, maps, timelines and so much more. An absolutely perfect gift for a woman of faith.
A lovely watch featuring a marble design clock-face, rose gold metal trim, and cross charm. It's a great gift for those super-stylish moms out there who love to showcase their faith!
This set of 50 cards will help communicate just how much your mom means through the word of the gospel.
A beautifully designed set of metal spoons with heart-shaped handle and engraved sentiment, 'You are blessed beyond measure'. There's no better present for the baking mom out there!
This lovely angel figurine will show mom just what she means to you and your family. A gift we guarantee will put a smile on her face!
This one is a simply lovely (and classic!) Mother's Day gift. It's a message she'll love reading day after day with her morning coffee.
Does your mom have a green thumb? This lovely personalized gift would be a lovely little addition to any garden!
Now, you really can' t go wrong with this tote bag. The trendy design with colorful stitched pattern, leather trim and cross charm make it perfect for any casual outing. Fashion-forward and faith-filled!
We adore this necklace by Laurel Elliot Jewelry! Featuring Abraham Lincoln's poignant phrase, 'All that I am, or hope to be, I owe to my angel mother' – an extra special little something for mom.
For more Mother's Day inspiration, make sure you check out our Gift Guide for Moms!
(Visited 1 times, 1 visits today)