Many clamor to Twitter, Instagram and Facebook on Thursday to reveal nostalgic old pictures of themselves and their friends. Being the reminiscent type, we at CBD would like to introduce you to some of our old friends. Every Thursday, we'll introduce you to a theologian. These throwback posts are meant to help Christians experience the legacy that has been left to us to learn from and build upon. If you like this or learned something, let us know!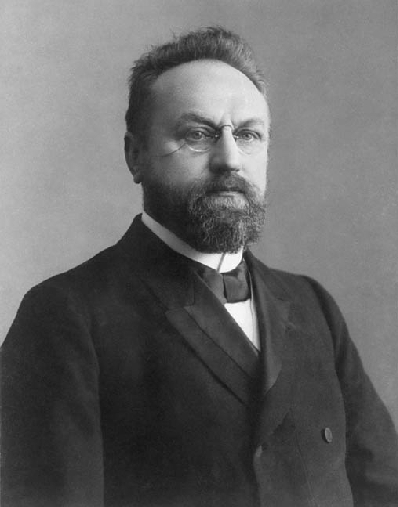 The second of eleven children, Herman Bavinck, was a Dutch theologian and statesman born in the town of Hoogeveen in 1854.  From childhood Bavinck had an astute theological mind being raised in the home of Jan Bavinck, a German Reformed Pastor and Theological professor at Kampen. Herman attended Kampen for one year, and then made the intrepid move of  transferring to the modernist university of Leiden. From 1874 – 1880 Bavinck studied at Leiden in the furnace of an aggressively modernist faculty, although he often disagreed with their doctrinal conclusions and presuppositions. After completing his dissertation, Bavinck sought ordination in the Christian Reformed Church and accepted the pastorate in a small church in 1881.
By 1883 Bavinck was called to teach theology at Kampen, where he taught until 1901. While at Kampen, Bavinck wrote his magnum opus, Reformed Dogmatics, a mammoth of a work, which was just recently translated into English! Beginning in 1902 Bavinck lived and taught in Amsterdam at the Vrije University. He suffered from a heart attack, while preaching in 1920, from there on his health deteriorated and he died in July of 1921. During those years in Amsterdam, Bavinck was heavily involved in politics, and wrote extensively on philosophy, pedagogy, education and of course theology.
Bavinck as a theologian left no stone unturned, as his, Reformed Dogmatics attests. He believed that all of life should sought to be understood through the Trinity, and that his main purpose as a theologian was "to think God's thoughts after him". His Reformed Dogmatics themselves take on a distinctly Trinitarian shape, which reflects Bavinck's theological framework.
There are two addresses that Bavinck gave at during his time at Leiden that shed insightful light on the thrust of Bavinck's work. The first "The Science of Holy Theology", in which Bavinck argued for theology as the science (field of knowledge) that unites all disparate fields of knowledge, and in the second "Common Grace" Bavinck argues for the centrality of common grace to Reformed theology's participation in the world. In other words, Bavinck as a theologian rather than seeking to flee from the world, wanted to seek a synthesis in which theology provides coherence to all reality.
Bavinck's influence on theology in America hasn't been directly felt, however theologians such as Cornelius Van Til, Geerhardus Vos, and Louis Berkhof have each recapitulated with their own nuances much of Bavinck's thinking.  In the end, Bavinck is a theologically rich theologian who has much to say to the church today.
"Where God's Word is, there is God Himself, there God's Spirit is at work, there God establishes His covenant, there He plants His church." – Herman Bavinck, Saved by Grace
Four Books by Herman Bavinck
Reformed Dogmatics, 4 Volumes
Saved by Grace: The Holy Spirit's Work in Calling and Regeneration
Essays on Religion, Science and Society
The Last Things: Hope for This World and the Next
Three Books on Herman Bavinck
Bavinck on the Christian Life: Following Jesus in Faithful Service
Herman Bavinck on Preaching & Preachers
(Visited 1 times, 1 visits today)